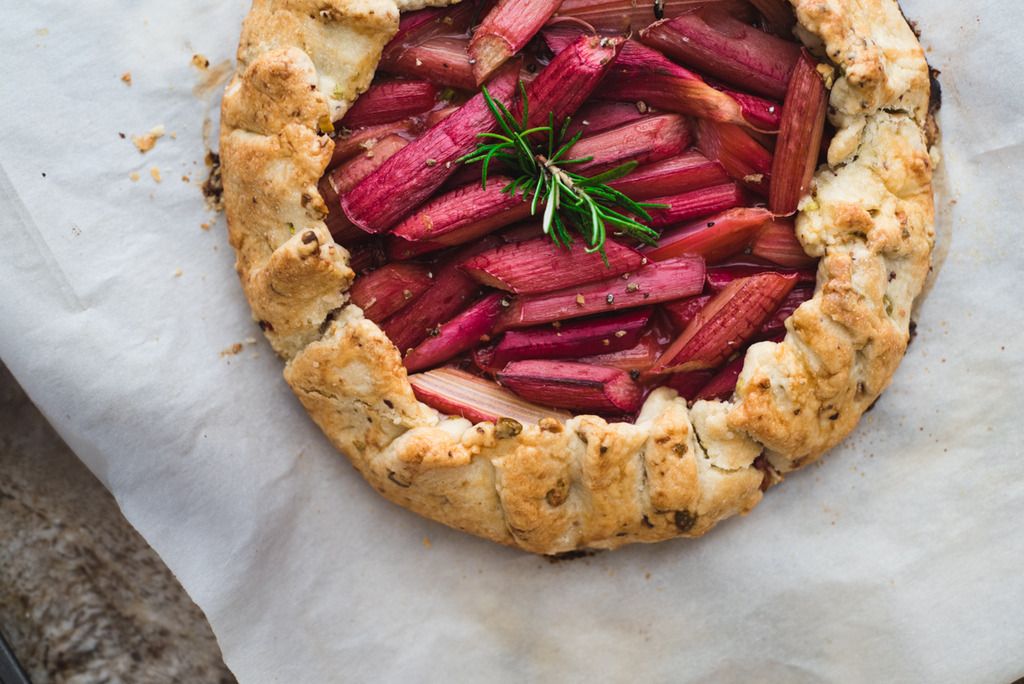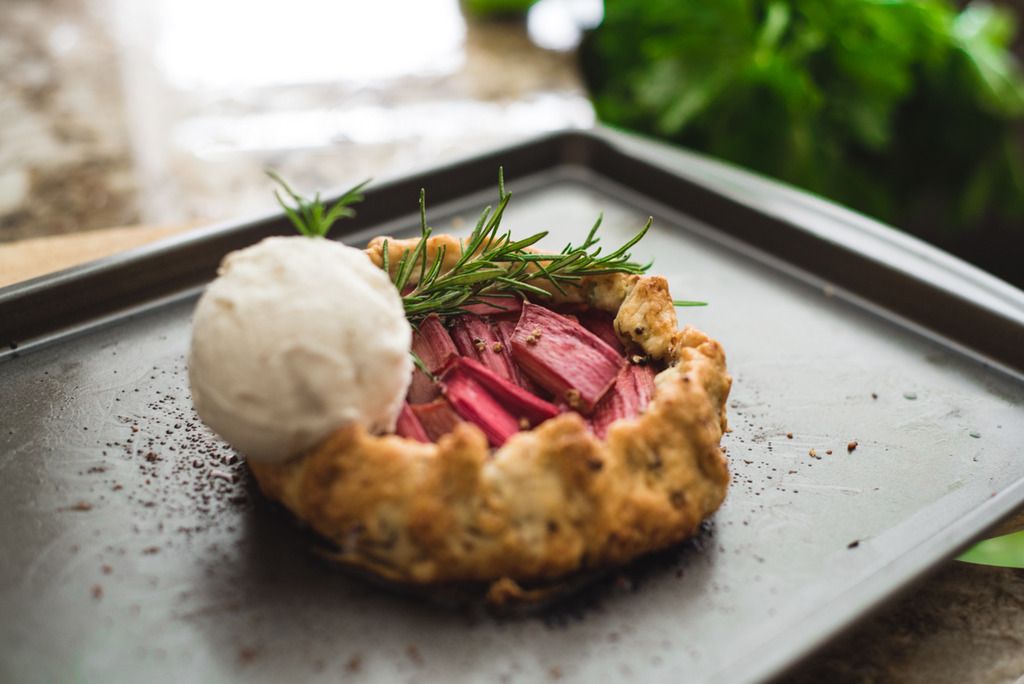 When my mind keeps runnin', runnin', runnin', I
listen to Queen Bey
bake. No better way to keep my hands busy and my mind focused. And in this case, no tastier way to indulge in my newfound love of rhubarb and cardamom. This babe of a fruit galette was birthed out of my withdrawal of Scandinavia: a glorious land of seasonality and cardamom pastries aplenty (can they pls be a thing in the States??).
Gonna keep this quick, but I'm suuuper stoked to share this recipe with y'all! I normally bake and cook from scratch, but this pistachio crusted rhubarb cardamom galette might be the first baked good recipe I've developed all by myself!! I love how the cardamom adds a little zing to the semi-sweet-tartness of the rhubarb and the pistachios infuse a little crunch to the crust.
TL;DR
Vanilla ice cream, friends. This is a tart tart (ha ha ha) complemented perfectly by the thick sweetness of ice cream.
Rhubarb Cardamom Galette with Pistachio Crust
Makes one large (for sharing) and one small (for not sharing) galette
Dough:
2 1/2 cups flour
1/2 cup butter (1 stick), softened
1/4 cup water
1/4 cup pistachios, chopped
Filling:
2-3 stalks rhubarb
1/4 cup + 1 tbsp sugar
1 tsp cornstarch
1 tsp vanilla
1/2 tsp cardamom, ground (I used about 10-15 pods)
Egg Wash:
1 egg, beaten
Sugar, to sprinkle
Vanilla ice cream, to serve
Easy Peasy:
1. Preheat oven to 400 degrees F.
2. Use your fingers to mix together all the dough ingredients. Werk it. It should feel wet but not stick to your fingers (if still sticky, add in an extra tbsp of flour at a time).
3. Let dough refrigerate for an hour to firm up (or freeze if you're short on time).
4. Chop the rhubarb into diagonal cuts of 2-3 in. Combine all filling ingredients except cardamom in a medium bowl.
5. When dough is firm enough to work with, roll out into a circle atop parchment paper. Arrange rhubarb artfully (aka just kinda throw em on), leaving about an inch of dough along the outside. Scatter cardamom evenly across. Fold over dough and pinch into galette shape.
6. Brush crust with beaten egg and sprinkle with sugar.
7. Well, this is awkward. I forgot how long I baked them for, but I'd start checking at:
Little
: 20-25 min |
Medium:
25-30 min |
Large
: 30-35 min
8. Serve with vanilla ice cream. Exhale and remember life is good.