Back from hiatus! To say this summer has been crazy would be an understatement, but some time away has also helped with all this blog identity + rebranding business that had been on my mind for a while. Aka I am now drowning in an eternal queue of new ideas and posts - but get excited cause they gon be awesome!! (Provided I finish within this lifetime.)
Essentially, my current state of being:
Me: OMGAHHHH SO PUMPED SUCH BIG IDEAS FOR BLOG + PHOTOGRAPHY + CREATIVITY N STUFF
Life: sucks for youuuu cause I don't stop for no one
Me: o yah, crey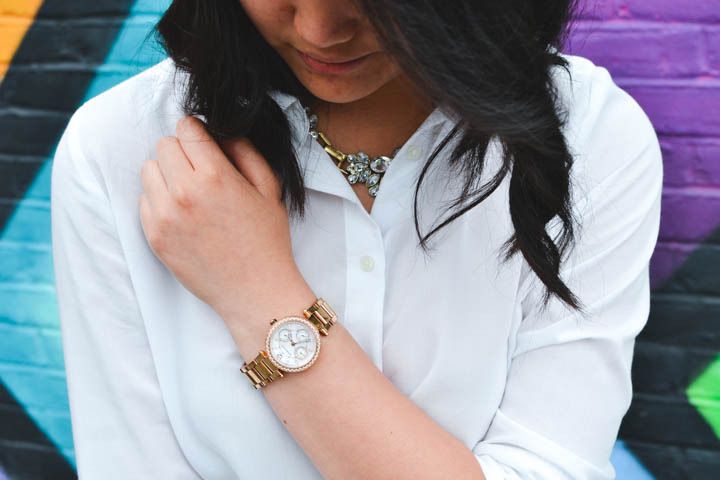 Uniqlo shirt | Forever 21 skirt + necklace | Vans | Michael Kors watch
Anyhow, back to business.
Picking a favorite color was always a toughie for me; I always wanted to choose all of them. But then I also have this love affair with white, which arose in large part due to its practicality in reflecting Texas summer heat and my third arm extension in the form of a Tide-to-go pen.
If you were to ask me today what my favorite color is, I still wouldn't have a definite answer. Actually, I'd direct you to this collection of photos. With white, black, and everything in between, they probably do a better job of representing me than I could myself.
I thus present the (tentative) creative purpose, the driving force, the manifesto of vicksquisite:
celebrating life in color
authentically created
Nothing big or fancy - sometimes authenticity just needs a little simplicity. And of course lots of color.