I've always thought college campuses would be much happier places if students slept more and ate quality breakfasts (and if consolatory ice cream was offered after every exam wah). In my book, it's incontestable: good breakfasts spark good vibes & good times (+ happy people & happy days, the list goes on). I hereby present 4 toasts easy enough for quick weekday mornings yet fancy enough to feel like a queen. Or king, I suppose.
AVOCADO + FRIED EGG + DRIED SEAWEED FLAKES + SESAME
Would also be great with pea shoots and/or subbing a soft boiled egg for the fried.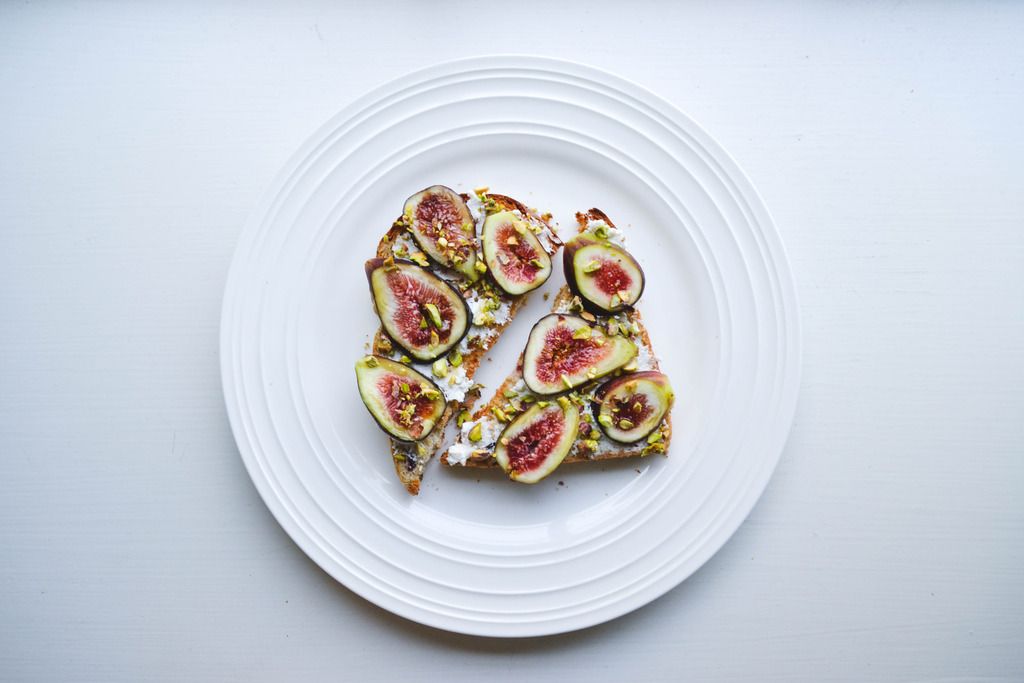 Always a plus to toast & chop all nuts. I personally find the figs sweet enough to hold their own without honey, but up to you.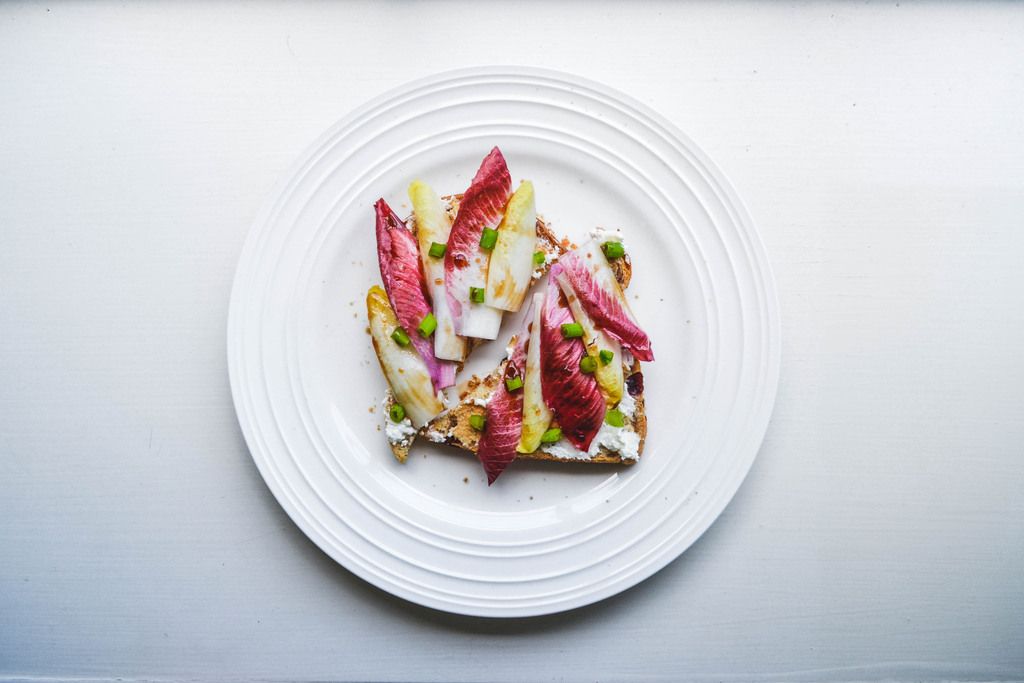 ENDIVE + PEACH + BALSAMIC + HONEY + RICOTTA + SCALLIONS
Inspired by a tartine I had in Paris. I know there are no peaches pictured, but peaches also go great with this (I would take out the scallions then). Mix balsamic vinegar with some honey for a dressing viscous enough to pour over without splashing everywhere.
GARLIC CUCUMBERS + SESAME OIL + ALMONDS + SEA SALT
Includes tossing up a quick cucumber salad: smashed & cut cucumber + chopped garlic + soy sauce + sesame oil. Toast nuts for an extra oomph. Use any spread you want (could go with something heavier like mascarpone or cream cheese since the cucumbers are pretty light); I just used ricotta - we had a surplus in the house lol.
PINTEREST FRIENDLY COLLAGE: