There are many reasons why I love Dallas - a few of which include cheap gas, cheap steak, and the acceptance (or rather, expectance) of sporting the tees & nikes dress code anywhere you go.
But of course we also know how to balance sass and class, so let's talk about this whole expanding arts scene business. You could liken
Bishop Arts District
to Uptown/Arts District's more down-to-earth sister - just swap out the well-groomed parks for character-filled brick walls and high-budget performance venues for independent art galleries. (Plus some of the establishments are designed by local firm
Stash Design
, woohoo!) Whether you have an afternoon or a day to fill, here are some of my recommendations for the area. Now go forth and art. (Or food, whichever you prefer.)
BREAKFAST & BRUNCH & LUNCH
These pretty much blend into the same category here; most of these restaurants can seamlessly cover all your morning food needs all at once. For casual, homey vibes, start your day off at
Oddfellows
- who wouldn't want coffee and cider braised french toast with a healthy dose of charm? (Or at least park in the adjacent lot so you don't have to worry about the dreaded parking a la parallel.)
(Clicky click on the labeled pictures for more extended pics + reviews.)
If you're here on a weekend, brunch at
Bolsa
is also a staple
- think a more extensive menu, covered patio seating, and a livelier atmosphere.
Or craving some feel-good Southern food in a comfortable, sit-down atmosphere?
Fried Chicken & Waffles
at
Hattie's
or
Jonathon's Oak Cliff
, my friend
.
Eno's Pizza Tavern
is a solid pick for lunch - grab a group of friends, order up some artisan pizzas & salads to share, and enjoy in perfectly designed + orchestrated modern-rustic ambiance.
SHOPS & GALLERIES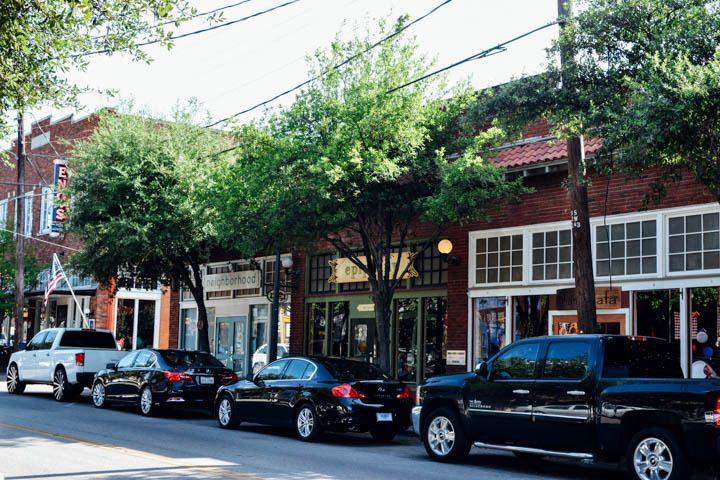 Rather than enumerating a slew of names you won't remember, I'll just leave a few of my favorites - you'll surely run into all of these and more. (Descriptions from the official
Bishop Arts website
)
Bishop Street Market
- go-to place for unique gifts, funny cards, and quality home items
Neighborhood
- high-end design affordably priced for everyone with a mix of home furnishings, accessories, custom art and curiosities (...and my pictures are sadly on my old computer)
Simply Austin
- indoor & outdoor furniture and accessories with modern & contemporary flair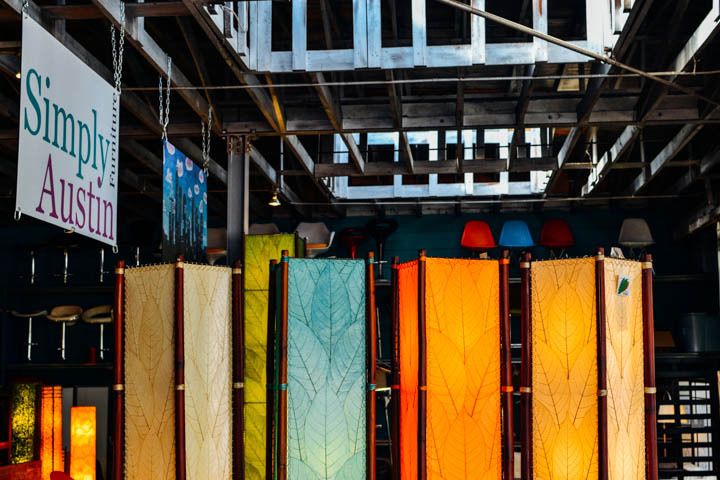 AFTERNOON COFFEE & DESSERTS
Break time from the browsing! Homestyle humongous pies (please please add ice cream on the side) at
Emporium Pies
are a must as are not-Mast-Brothers-but-sassier dark chocolate at
Dude, Sweet Chocolate.
For the afternoon coffee fix:
The Wild Detectives
- eclectic bookstore cafe, complete with a bar
Davis Street Espresso
- no wifi at this no-nonsense joint where super chill baristas churn out locally roasted, quality drinks (below), also runs a neighboring coffee goods shop
And right next door to Davis Street Espresso is newcomer
Joy Macarons
- mmmm, reviews look pretty good so far.
Above pastry display from
Espumoso Caffe
- a modest, Latin American cafe also offering selections of empanadas and ice cream
DINNER
Stock & Barrel
-
"A New American eatery with an emphasis on fresh, local ingredients...in a former retail space overhauled with a casual flair, the decor is accented by warm-wood touches and notes of utilitarian gray." (Zagat)
Aka the kool kid in town. (Vicks)
Lockhart Smokehouse BBQ
- a local favorite if you're hankering for some BBQ.
If your wallet is feeling fat, try
Lucia
for upscale Italian (er, if you made a phone reservation way in advance) or
Boulevardier
for upscale French.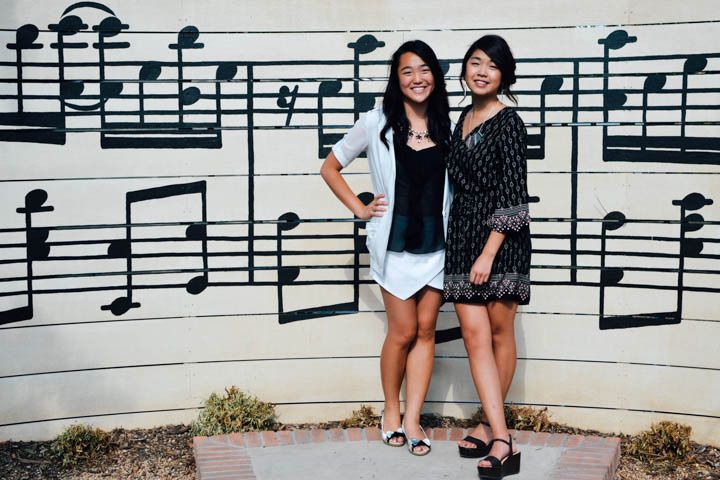 Really, Dallas is all about the up-and-coming. You'll leave with not only an Instagram loaded with your impressive new hipster wall discoveries but also another reason for why we love Dallas.