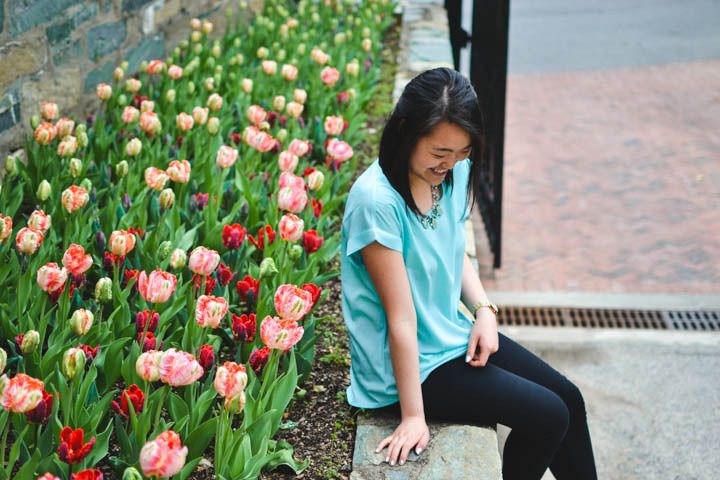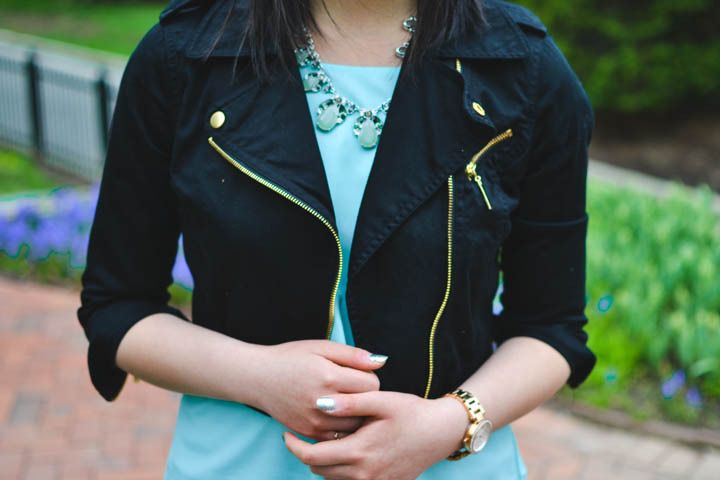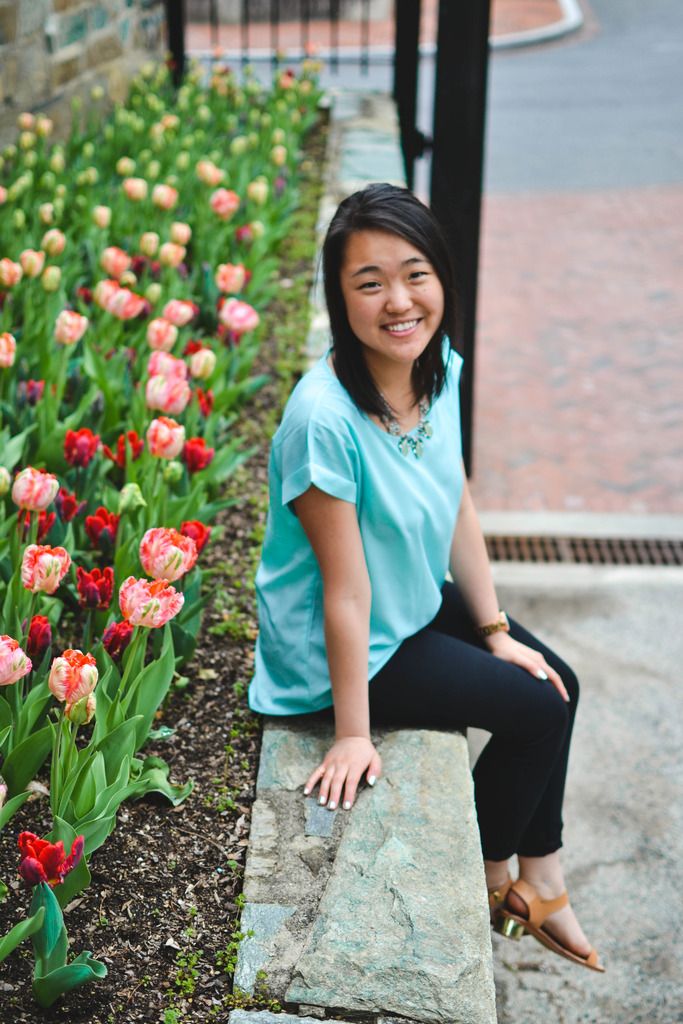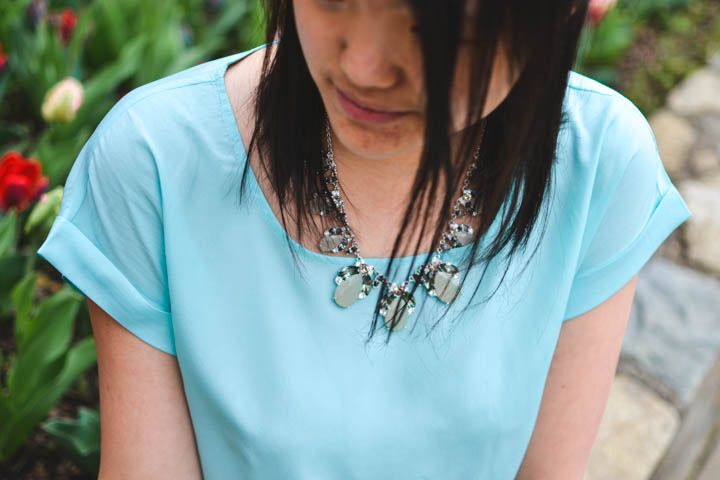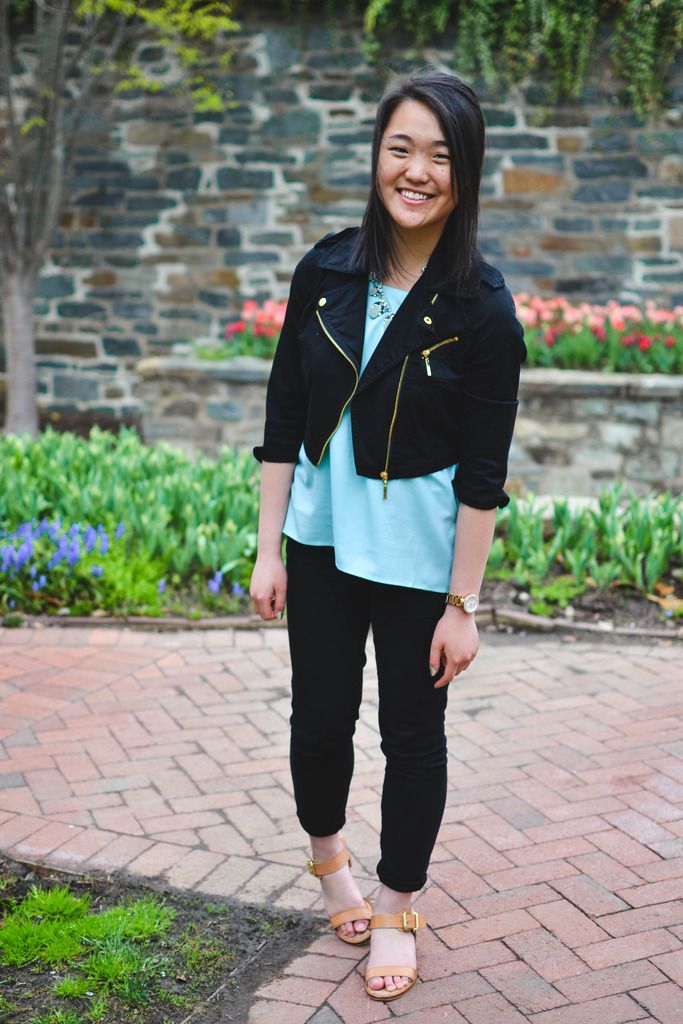 But first can I get a holla for our school's infallible yearly flower budget??
You know it's spring when once-bare dirtbeds suddenly blossom with spectrums of color and campus landscape pictures take over social media - honestly, campus during springtime is one of the most beautiful places in the city in my opinion. Walks to class this time of year always lead to spontaneous reflections on the incredible fortune I have to be here...like really, who am I that I've been granted the blessing to go to school here?
Sometimes there's really nothing more appropriate to think or say than #blessed. Here's to the little things in life and a sunny, uplifting season to enjoy them in.
(On a side note, these are straight legit the softest and most fabulous pants I have ever owned - and don't forget Madewell has a student discount! Like I said, the little things.)