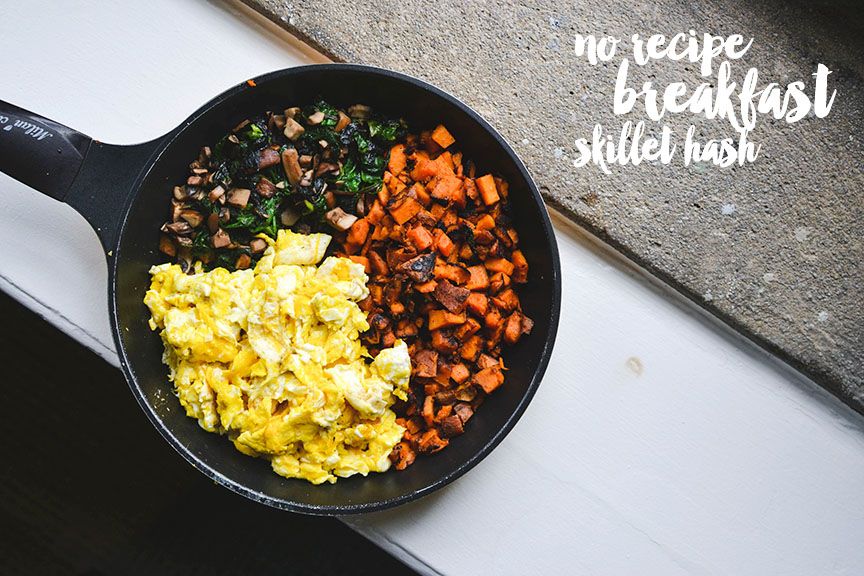 Sometimes the most beautiful things in life are born from spontaneity. Like from a need to rid my refrigerator of any and allll the foods before winter break combined with yet another college instinct to minimize any and allll the dishes. (Resourcefulness at its finest, folks.)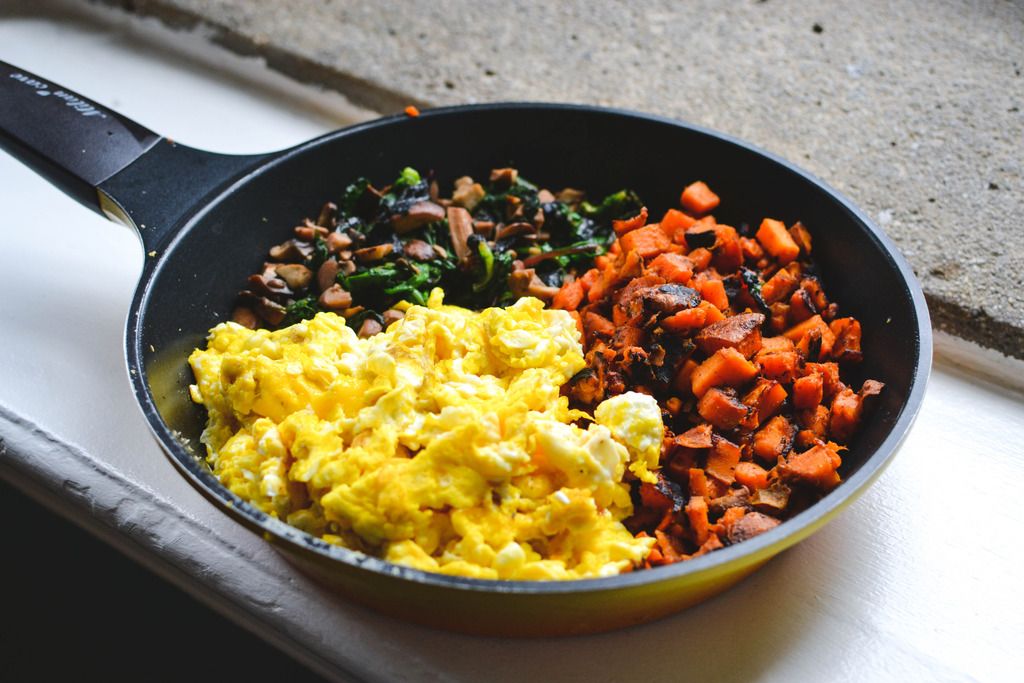 So I just realized I ended up outlining a procedure even though this was supposed to be a "no recipe" kind of deal
—
whoops? No matter though cause nothin's stopping you from inviting a few friends over (like me please?) and have a yummies and healthies best meal of the day together! Seriously, it doesn't get much easier.
Ingredients
Eggs: 1-2 per person
Starches: a couple good sized sweet potatoes or potatoes
Greens: a bunch of spinach, mesclun or kale
Mushrooms, sliced
Salt & pepper, to taste (or cinnamon for sweet potatoes!)
1. Heat oven to 400°F and bake sweet potato (pierce a few times with a fork) for about 15-20 minutes (basically just enough to soften it because I am a weakling at cutting raw potato).
2. Set aside a large skillet to hold errythang.
3. In a smaller pan, scramble eggs and pour into big mama skillet.
4. Stir fry mushrooms, add in greens, and add to mama skillet.
5. Dice sweet potato, stir fry until soft enough to chew, and add to the skillet of wealth.
6. Gather 'round like it's a campfire and dig in (like we said, we're all for plate minimization).