I don't even know how to begin this post. Rose's, I pledge you the best of my lowly, limited love that can barely begin to do justice to your glory.
(Warning: Long post ahead. Be wary of potential drooling and/or untamable hunger pangs.)
I'm personally not a big movie watcher. It's not that I dislike movies; I just usually don't find it worth the initiative to go watch them - I mean, if I'm going to spend a couple hours of my day to just sit there and do nothing whatsoever with the rest of my body, it better be worth it. Thus, I don't really watch too many movies (or maybe I just don't have friends to ask me to watch with them??).
But occasionally I come across a gem - oftentimes an Academy Award winning film. And I'm reminded once again that there's a reason why films are nominated and why they win (Lincoln, anyone? #sogood).
Likewise, when
Bon Appetit names the 2014 Restaurant of the Year
, they ain't playin'.
The wait is pure agony but the long-awaited entrance...pure heaven. Especially on frigid winter evenings. (As shown by the mitten above.)
The decor and ambiance are really something; Rose's is definitely one of the most photogenic restaurants I have ever been in. Lights strung across the whole expanse of the ceiling and comfortably dim lighting + hip wooden furnishings make the experience both comfortably casual and warmly intimate. There's just an overall feelgoodness that can't be encompassed in words.
I think I'll just let the pictures speak for themselves.
Challah bread with black sesame & honey butter
- Yes, this was complimentary. Yes, this was one of the strongest starter bread offerings I've ever encountered.

Popcorn soup with grilled lobster - Smooth, salty soup + chunky, not-so-salty lobster + miraculously not soggy popcorn = perfect balance of texture and flavor.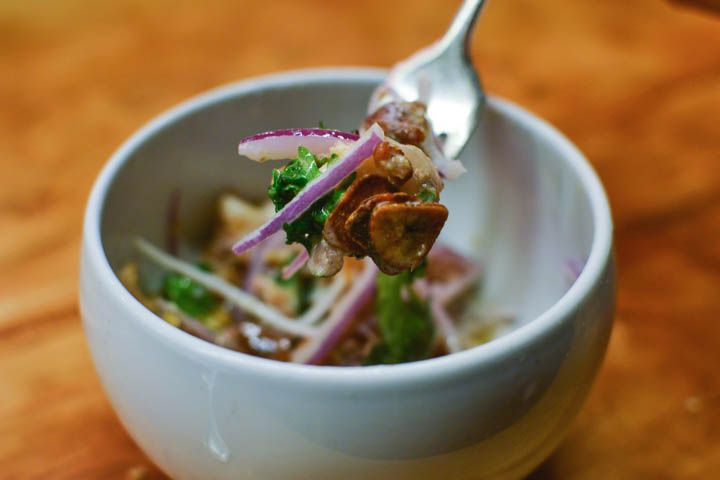 Pork sausage, habanero & lychee salad
- The hype is real and the 15 different ingredients also very real. Pork is on the salty side, but no matter because your mouth is too busy juggling the flavor explosion to really notice anyways.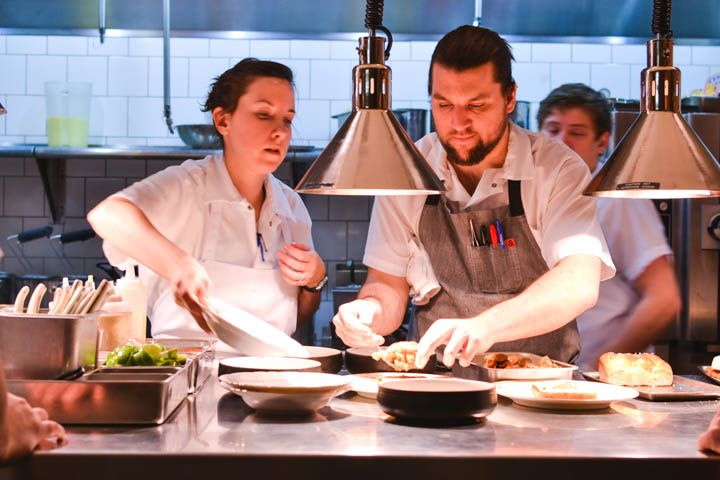 Brief interruption in programming - did I mention we sat at the kitchen bar? (#SCORE!) Anyhow, back to the food.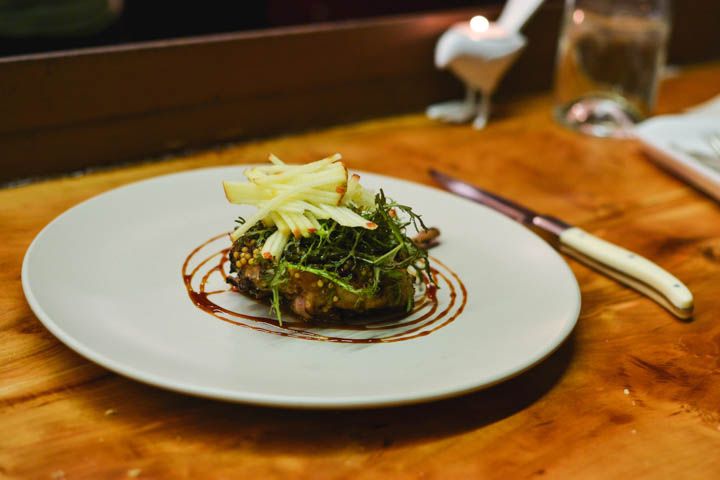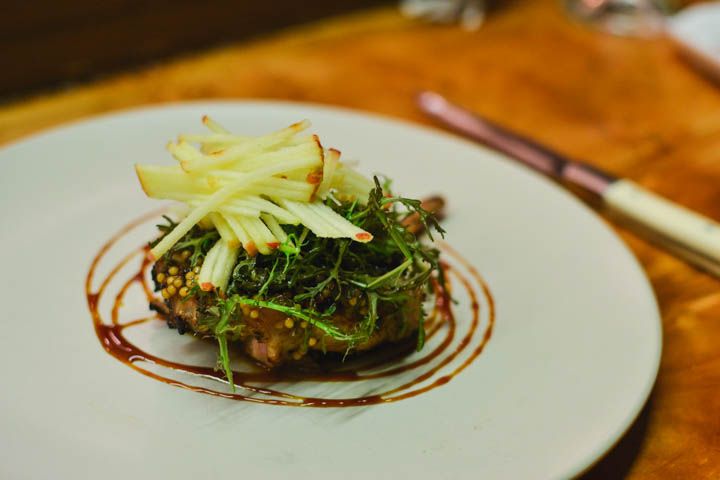 Whole grilled quail with fall greens & mulled cider glaze
- Possibly the best dish of the night. The moderately tender consistency of the meat + subtly sweet/tangy glaze (SO. GOOD.) = winner.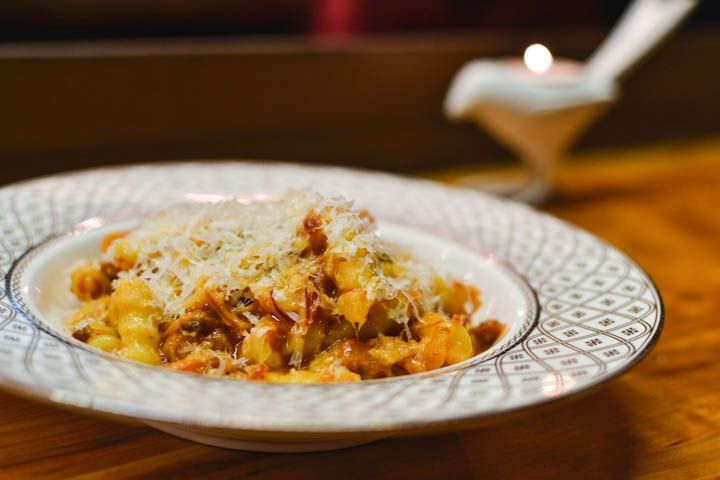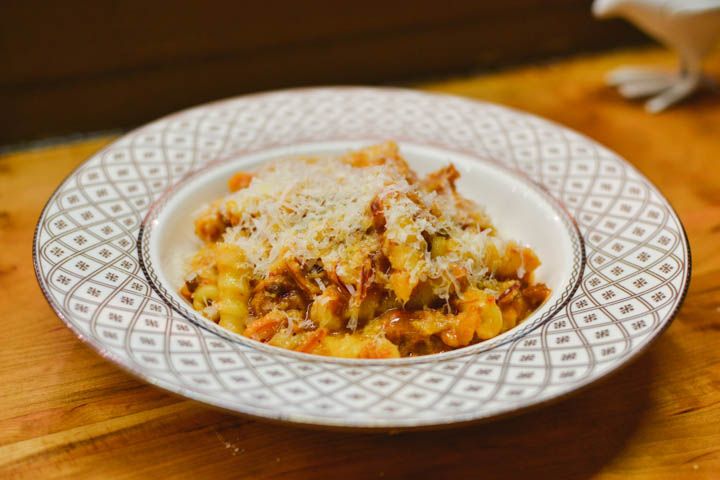 Capricci amatriciana with smoked sheep's milk pecorino
- I'm not a big pasta person, but w o w this housemade pasta was soft, was smoky with a kick of spice, was covered with shredded sheep milk cheese, was yummies.
English pea cake, mint curd, pistachios & buttermilk
- Very interesting. I don't know how he makes the veggie-esque leaves and the liquidy milk and the spongey cake work, but it all coalesces into this subtly sweet...something. Like I couldn't tell what I was eating but it was weirdly good.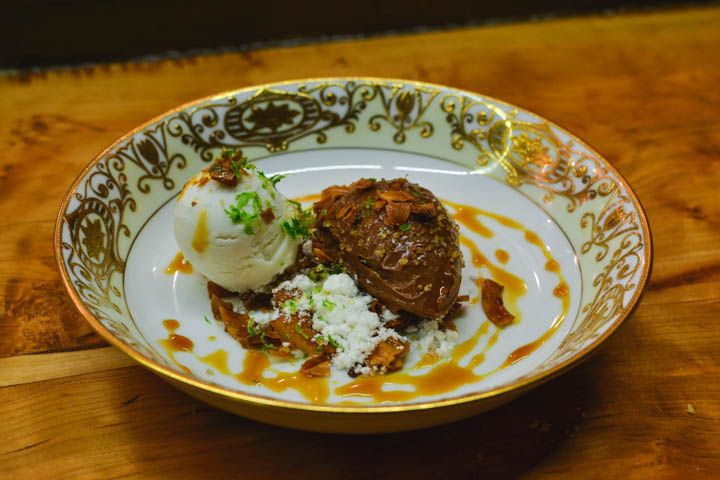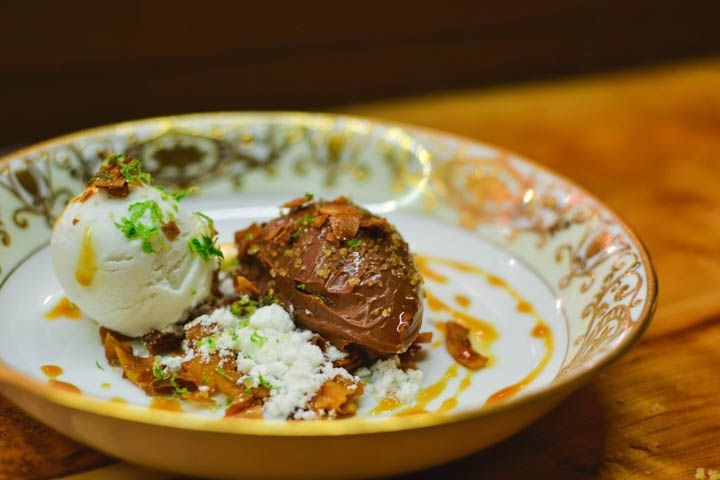 Chocolate mousse with burnt coconut, shredded lime & coconut milk ice cream
- I can leave the earth in peace now. (Though maybe a bit more peace if the portion size was bigger, but hey I'll take what I can get.)
Peanut brittle
- (What accompanied the receipt.) Quite the upgrade from your average end-of-meal fortune cookie.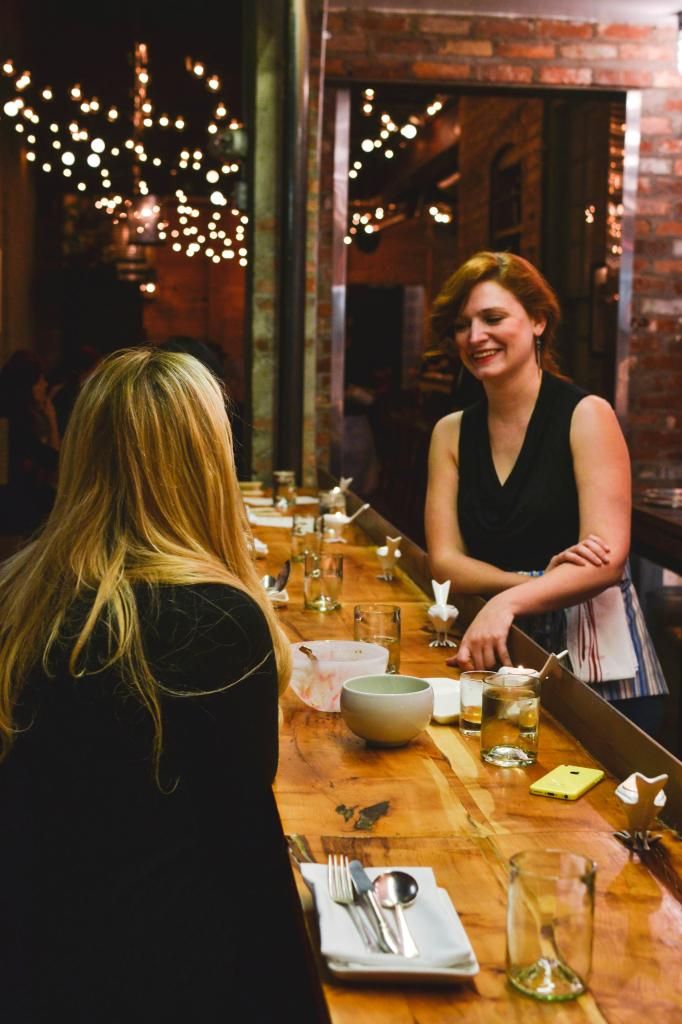 Elizabeth was fabulous - a perfect personification of the generous and accommodating server, quick to give thorough explanations of dishes to help tailor our choices to personal preferences and active in engaging in genuine conversation. (She also somehow noticed our struggle to pick one dessert from the menu, so she served us both with one on the house. We were ready to cry at this point.)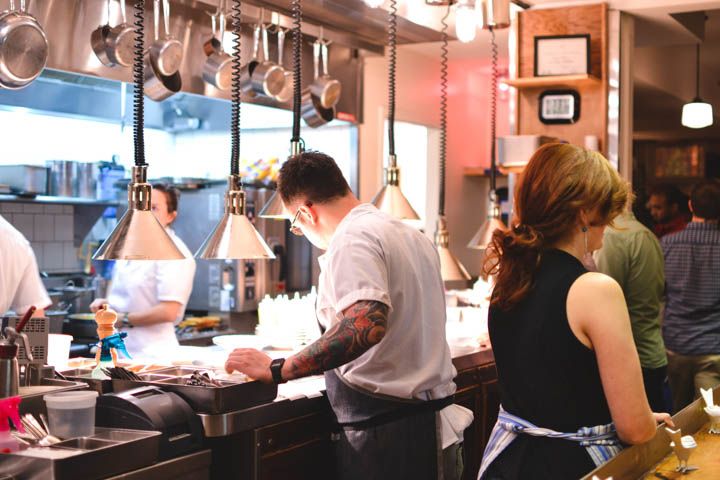 The man-owner-chef-tatted-up-superhero himself, Aaron Silverman!! (Also lovin' his respectably diverse kitchen staff.)

From the service & amenities (like the above tin of bobby pins in the bathroom) to the last bite, this restaurant crazily manages to effortlessly showcase impeccable attention to detail, from the realms of decorative quirks to flavor juxtaposing.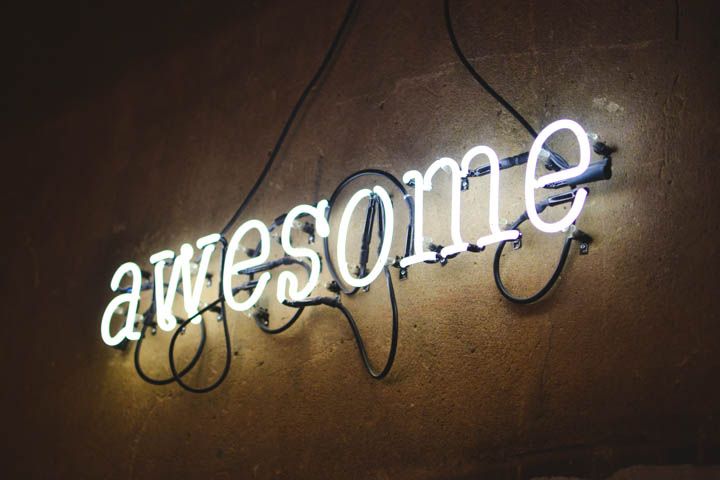 The picture says it all. If you're looking for a whirlwind tour of eclectic flavors, a humble yet extravagant display of culinary prowess, an comforting experience for both the stomach and soul - look no farther. This is it.
"Rose's isn't just in the restaurant business; it's in the making-people-happy business."

Rose's Luxury
717 8th Street SE