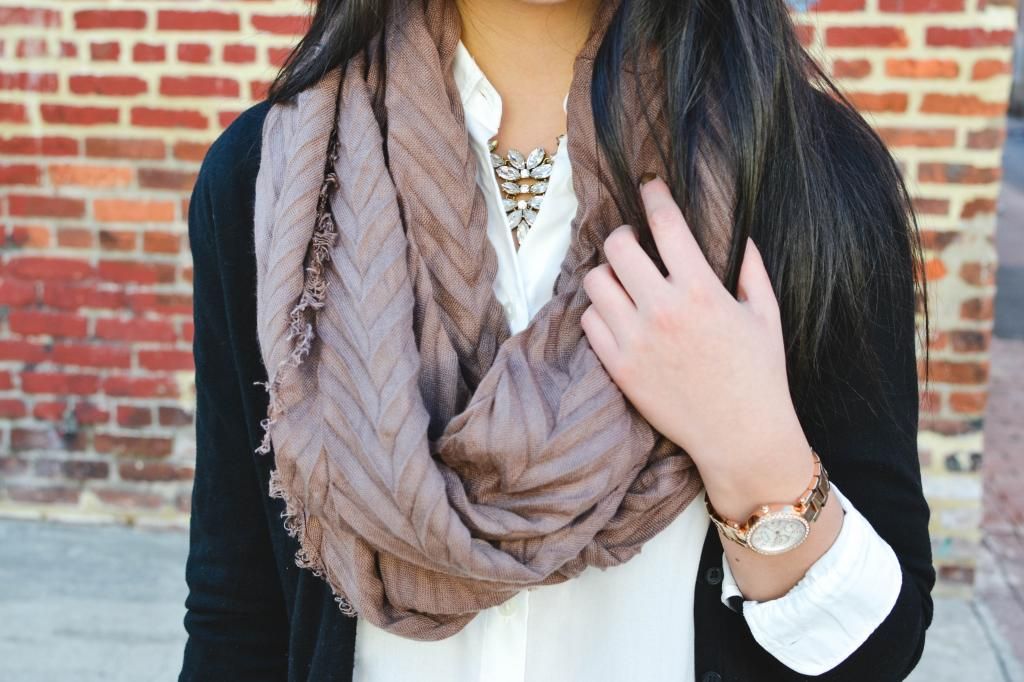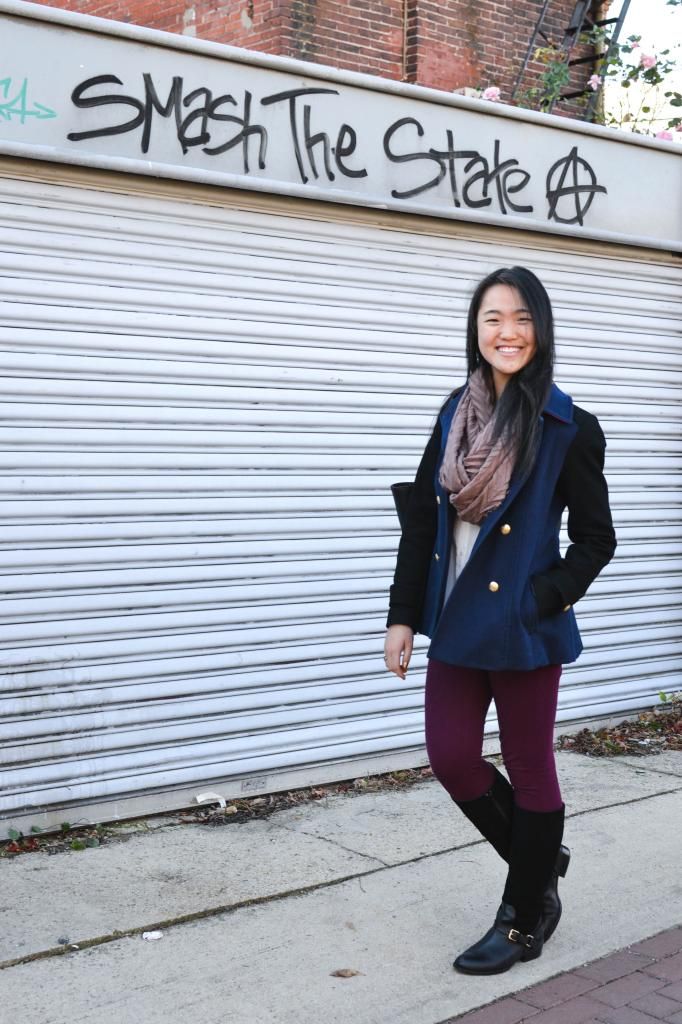 Uniqlo shirt | LOFT cardigan | Banana Republic coat + pants | Ralph Lauren boots | Marshalls scarf | J. Crew necklace | Michael Kors watch
Well...this post is pretty comically late, but better late than never right?
I'm usually all about olive & gold tones during the fall (wow, I'm a whole season late oops), but I guess I was feeling darker vibes clothing-wise to complement the chilly weather that day. Actually, now that I think about it, any day is a perfect day to wear shades of one of my favorite colors: maroon/burgundy/merlot/anyvariationthereof. (Which I realize is not technically a true cool tone...oops again?)
And on a side note, yay for discovering more hipster alleyways and graffiti walls in the city!