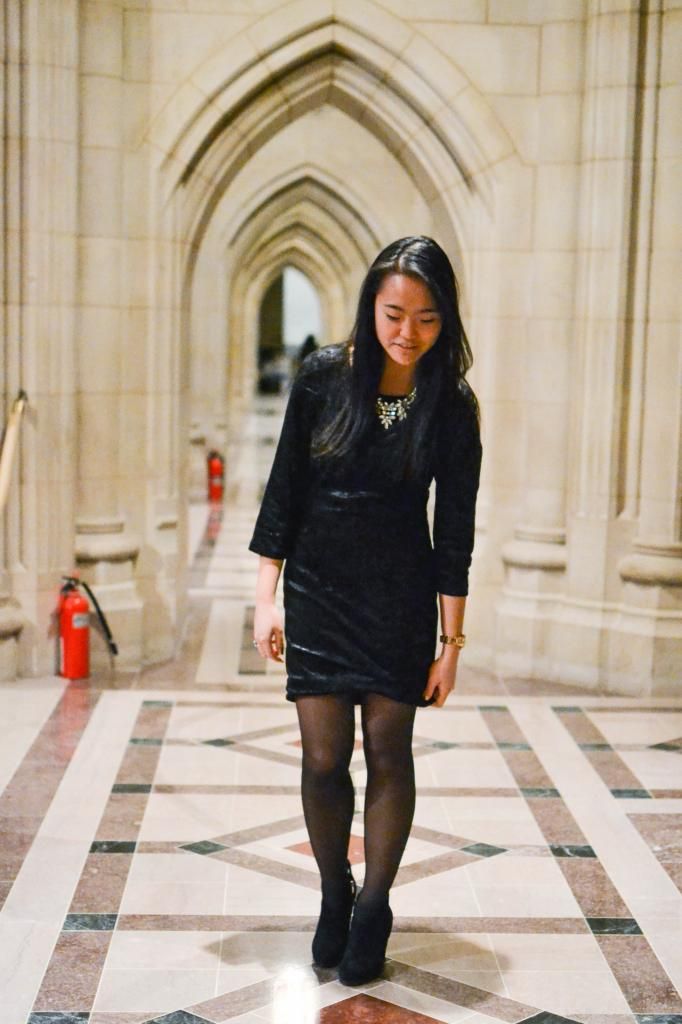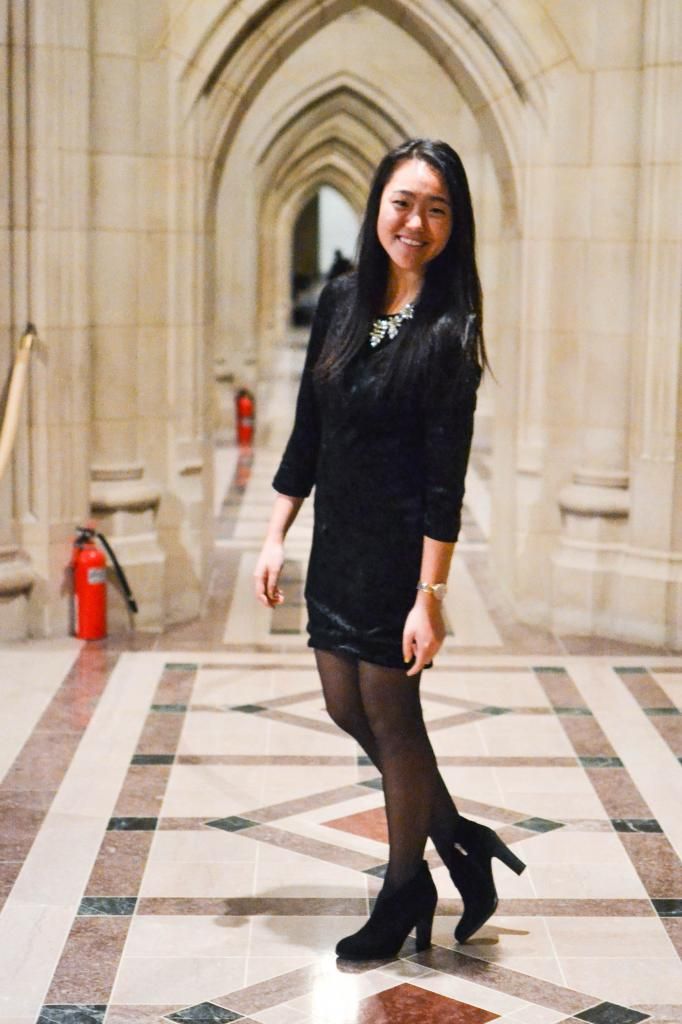 Torn by Ronny Kobo dress | Crown Vintage booties | J. Crew necklace
I apologize for the graininess; picture appropriate lighting is not one of the Washington National Cathedral's fortes.
It does however have a strength as a beautiful musical performance venue! A friend of mine had extra tickets to hear the Czech Philharmonic perform Smetana's
Má Vlast
and Dvořák's
New World Symphony
, so the roomie and I promptly took to capitalizing on the opportunity.
Suffice to say, that night also brought back many a memory of toiling through early morning rehearsals and poking fellow cellists through the stands and scrawling silly markings all over our music. If anyone from West is reading this, I miss making music with y'all, but I'm glad we at least overlapped a bit in our journeys of pursuing music for the rest of our lives. #canigetawolfpack