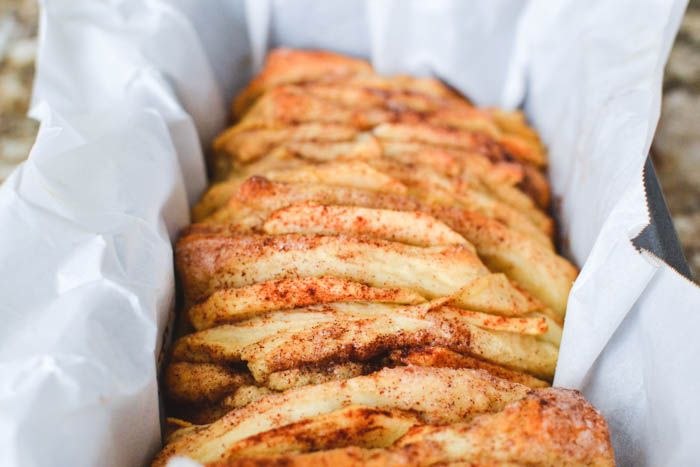 I've found it. I've found the purpose of life baking!! (...now if only I could also figure out the former)
As pretty as cupcakes and miscellaneous little desserts are to pin and fantasize of making, bread will always be my main squeeze. The kneading, the poking (or maybe I'm the only one that plays with my bread dough #noshame), the rise and transformation of smelly dough (let's be real, yeast smells kinda funky) into carb heaven...ahhhhh, all is well with the world.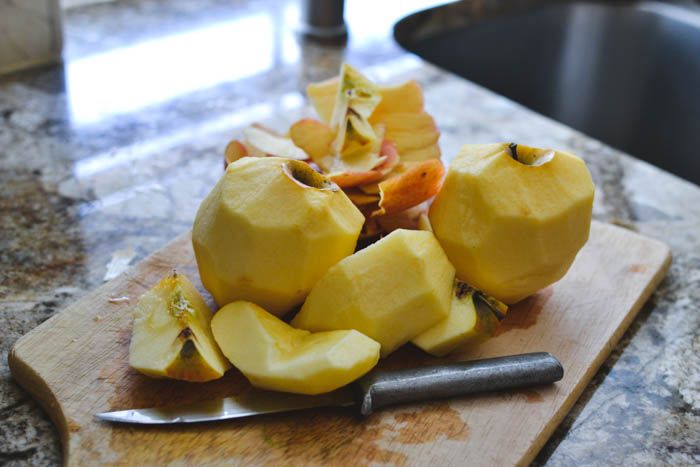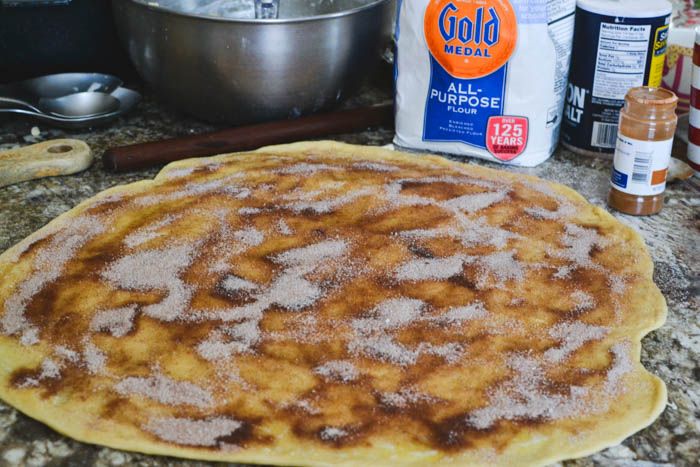 Don't even get me started on the finished product. Soft, flaky insides encased within a golden brown, crispy outer shell - you and I both know the world would be a far less happy place without the beauty of bread.
Introducing the star of my Christmas party mass baking spree: toss in some layers of apples and cinnamon, and these will be conquered in minutes. Or if you're having a solo party, that's cool too cause it will probably still be conquered in minutes (actually, please call me over and we can make it a duo party).
3 cups flour (+ a little extra as needed)
2 1/4 tsp (1 envelope) active dry yeast
2 teaspoons ground cinnamon
2 ounces unsalted butter, melted
(Honestly, I didn't really measure the apple part, just kinda did it to taste)
2-3 apples, sliced thinly
Peel and chop up apples into thin slices. Toss with cinnamon sugar mixture.
To activate yeast, whisk yeast into 3 tablespoons of warm water and let sit for about 5 minutes until foamy.
Mix the dry ingredients: 2 cups flour (not all of it yet!!), sugar, and salt.
Melt together milk and butter in a small saucepan. Remove from heat, add water and vanilla extract, and let cool a bit.
Mix the wet ingredients and yeast mixture into the dry with a spatula. Add the whisked eggs and the remaining 1 cup of flour. The mixture should be sticky, but not so much that you be mad strugglin' trying to get it off your fingers (if so, add flour in small increments until you can comfortably work with it without it sticking too much).
Place the dough in a large bowl and cover with a clean kitchen towel. Place in a warm space and allow to rest until doubled in size, (~2-4 hours). (Can also refrigerate overnight and then continue working on it the next morning.)
When the dough's about done rising, mix together the sugar, cinnamon and nutmeg for the filling. Melt 2 ounces of butter in a separate bowl and set aside. Grease and flour (or parchment paper line for easy cleaning!) two 9x5in loaf pans.
Kneading time! Knead a few tbsp of flour into the dough. On a lightly floured work surface, use a rolling pin to roll the dough out to basically however large you can get it (try to keep it in a rough rectangular shape). Spread the melted butter across the dough and sprinkle the cinnamon sugar mixture over it.
Slice/cut the dough into six strips. Stack the strips on top of each other and slice into six portions again (resulting in 6 small rectangular stacks). Alternate layers of dough rectangles and a few apples slices for the two loaf pans. Place a kitchen towel over the loaf pans and allow to rise again in a warm place for 45-60 minutes.
Preheat oven to 350 degrees F. Place loaves in the oven and bake for 30 to 35 minutes or until the top is gloriously golden brown.
Remove from the oven and allow to cool for 20-30 minutes. ('Twill be oh so hard but oh so worth it.)
Eat, and be transported to carby, apply cinnamony paradise.