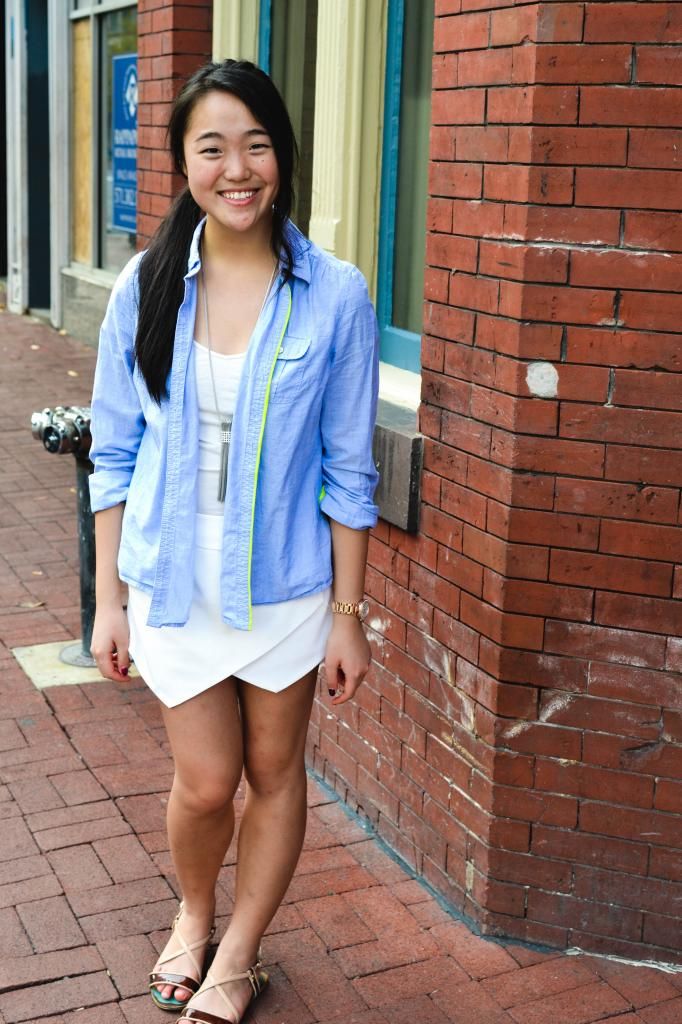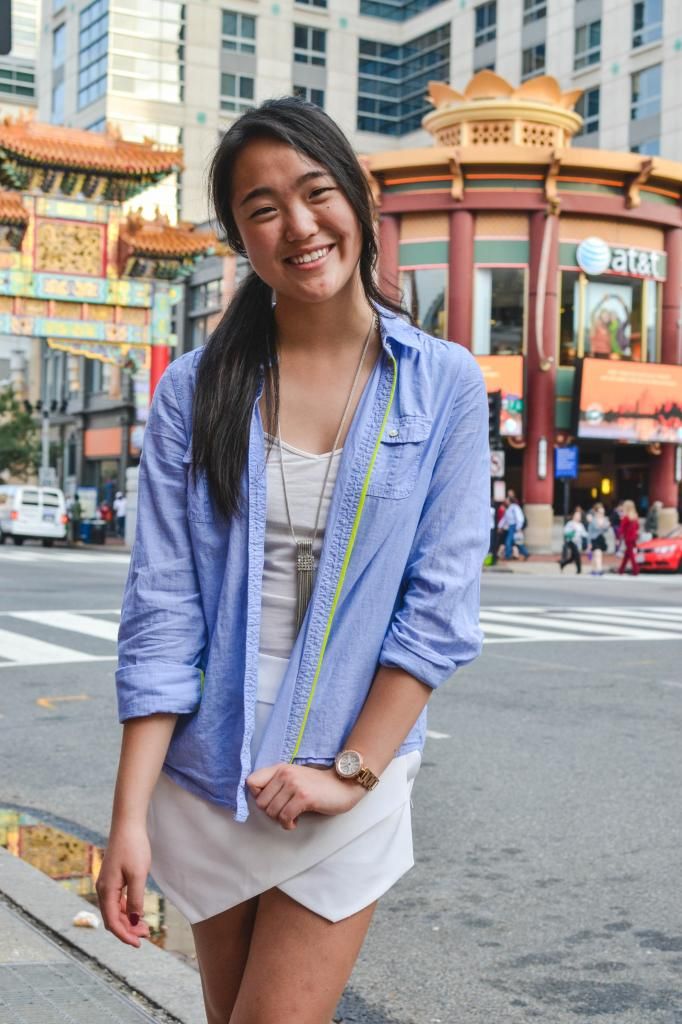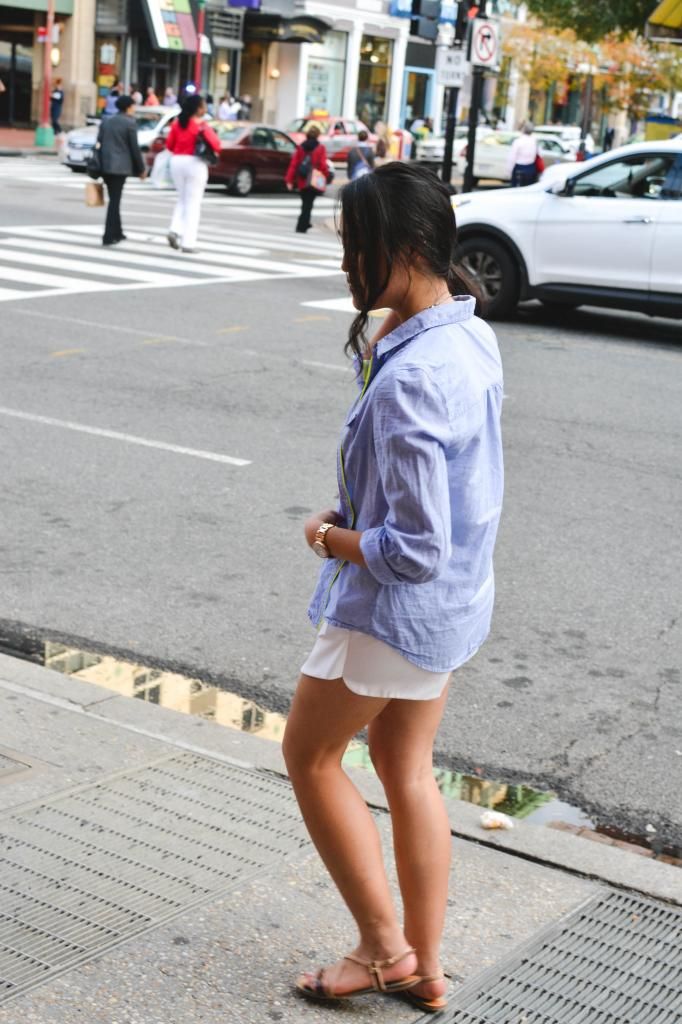 Express shirt | Forever 21 tank + shorts | Chocolate Schubar shoes | Unbranded necklace | Michael Kors watch
Alas, fall is coming. I figured this day was probably the last warm day of the season, so I had originally planned to wear a dress....until realizing I had plans to study out in the city that night, and let's be real you gotta be as comfy + cozy as you can get when facing a brutal night out of accounting.
And yes, pictured is DC's Chinatown! It's sadly not very characteristic of Chinese culture - largely due to unfavorable rent rates, safety issues, and business environments over the past few decades (much of the original Chinese population has moved to the Maryland/Virginia suburbs). Though saturated with national food and retail chains, it's a vibrant and interesting area nonetheless. It's funny how there's still a lot of Chinese everywhere due to a city requirement to post all identifying signage in Chinese characters...well, I'm glad I can at least take pride in knowing I can unnecessarily read 星巴克 to track down Starbucks.
Also, if y'all are interested in holiday bazaars, I would recommend the annual
Downtown Holiday Market
(11/28-12/23) that's put on right outside the National Portrait Gallery (like a block down from the Chinatown metro stop)! Rows of white tents and specialty arts + crafts / food exhibits - I'm definitely counting down until holiday festivities begin.