This place is hella classy for finger food.
I always learn a lot about people when I eat Ethiopian - from discovering if they have
trypophobia
to seeing how unattractively they can eat droopy African burritos. The mystery meat Monday experience is always interesting too; I don't think I ever know what's going into my mouth (at least it tastes good?).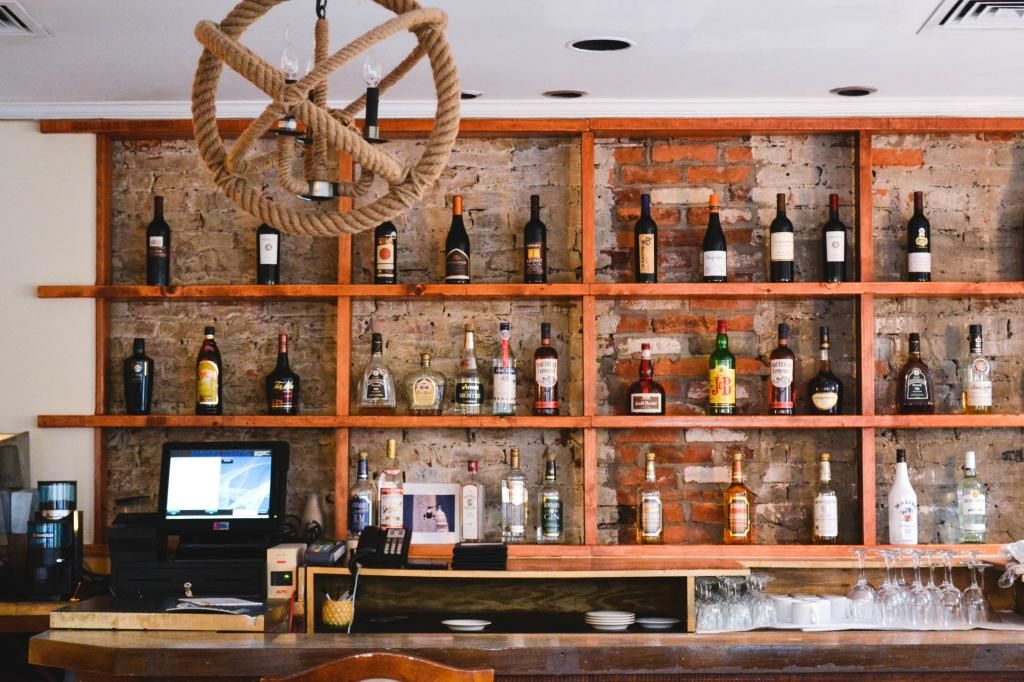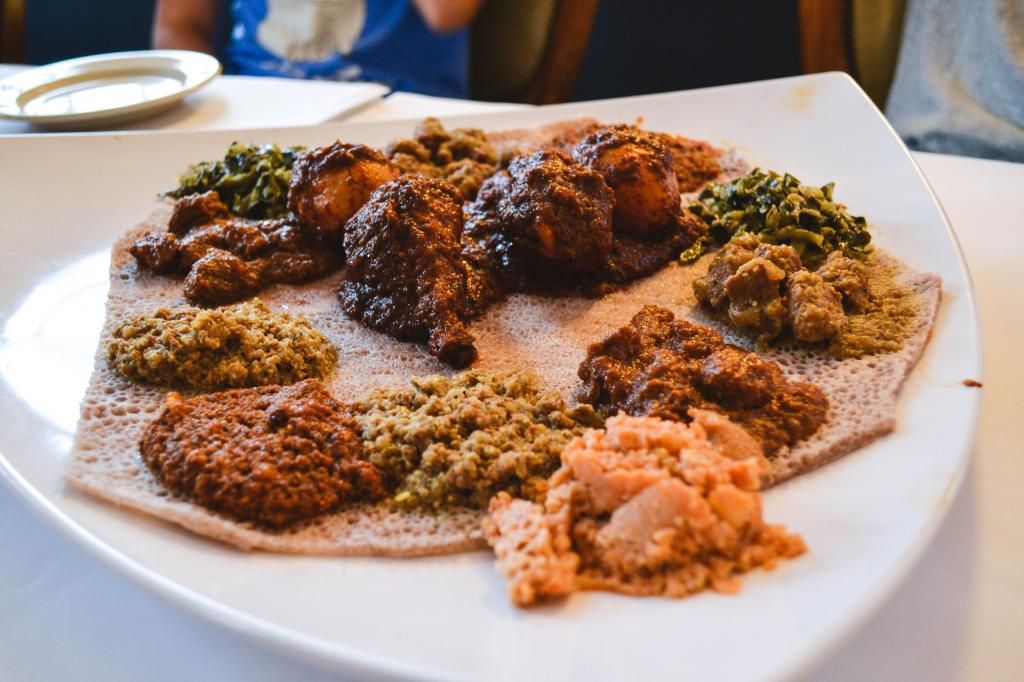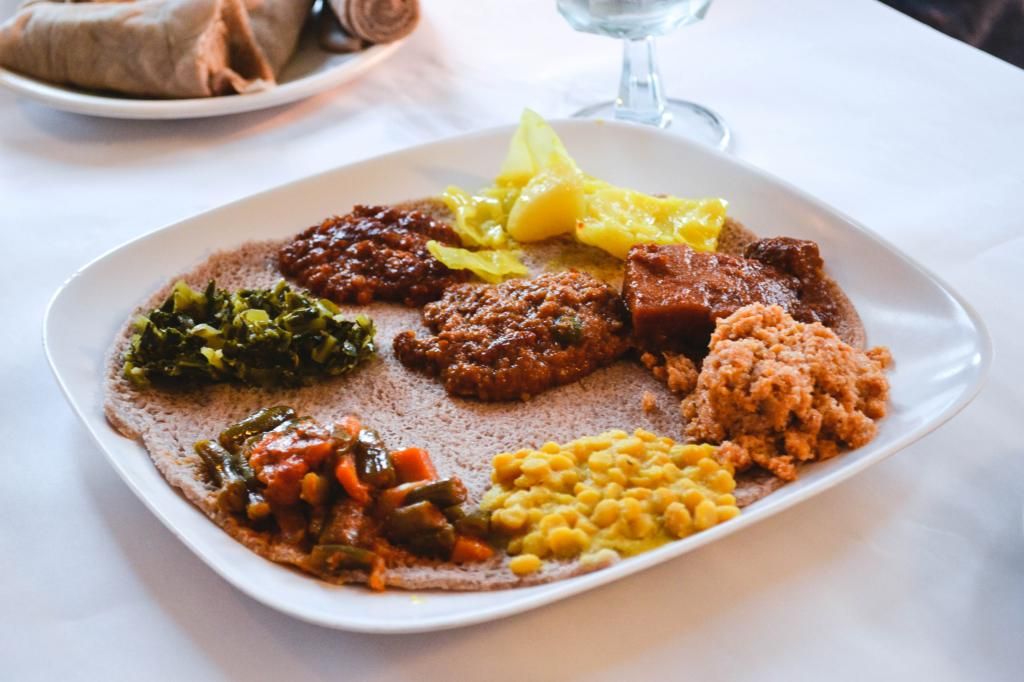 We got the chicken and beef sampler and veggie sampler! The food was fine and the flavors characteristically spicy and pungent, but you're moreso paying for the ambiance here. Go to Dukem (or any other casual Ethiopian place) and you'll get food just as good for a price waaay more good. I personally don't think there's much reason to pay such a premium when you're leaving with the same full stomach and stanky fingers.
Das Ethiopian