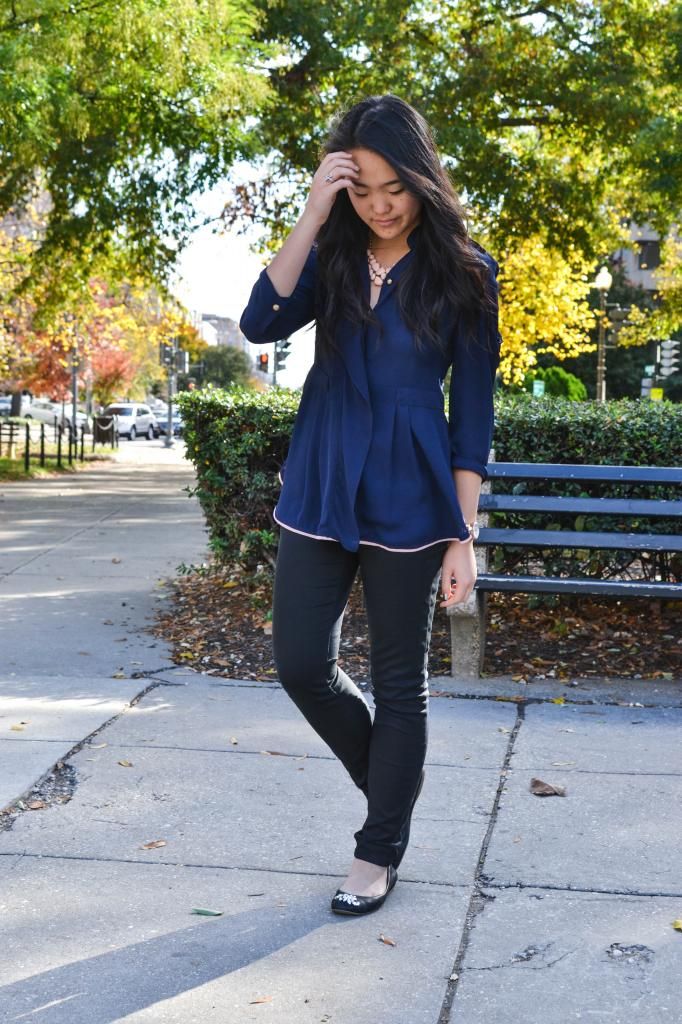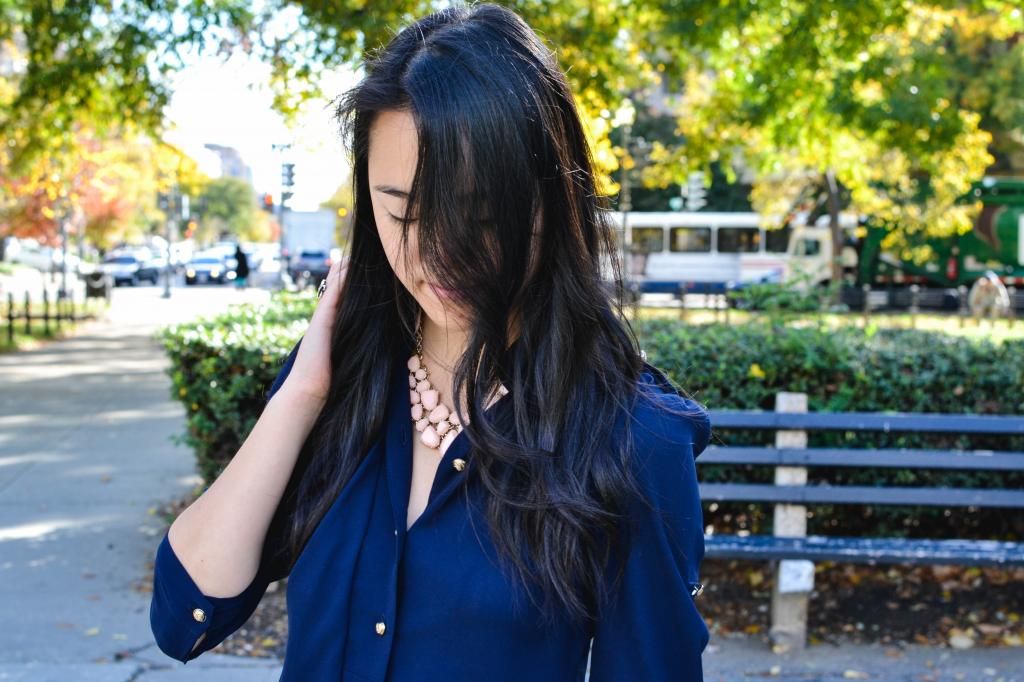 China shirt | Club Monaco pants | Banana Republic trench | J.Crew flats | Forever 21 necklace (thanks Erin!) | Michael Kors watch
Just a short post today, but haaaappy Friday!

Falling leaves and breezy afternoons always excite me becauseguesswhatthatmeans trench weather. Combine that with a flowy blouse and matching pale pink hues of my necklace and shirt lining, and bam, casual outfit for city exploring. Or maybe more like working on a marketing case, but at least venturing off campus always makes homeworking a little more enjoyable.