The trick with nice restaurants is to go for breakfast.
It's like a 3 for 1: quality food, reasonable prices, and a wondrously uncrowded restaurant (and thus readily available waitstaff).
...Yah just kidding; the only time we'll ever have that luxury is during holiday breaks while we're still in school. But I am sooo glad I took advantage of it, because CBD Provisions seriously lived up to the hype (especially being the only Dallas nominee for Bon Appétit's 50 nominees for America's Best New Restaurant 2014 whaddup!!).
Presented to be a "modern Texas brasserie in the heart of historic downtown Dallas adjacent to The Joule Hotel" and aptly phrased by the Dallas Observer to have a "lavish yet laid-back" feel, CBD exceeds expectations upon experience (#intensealliteration).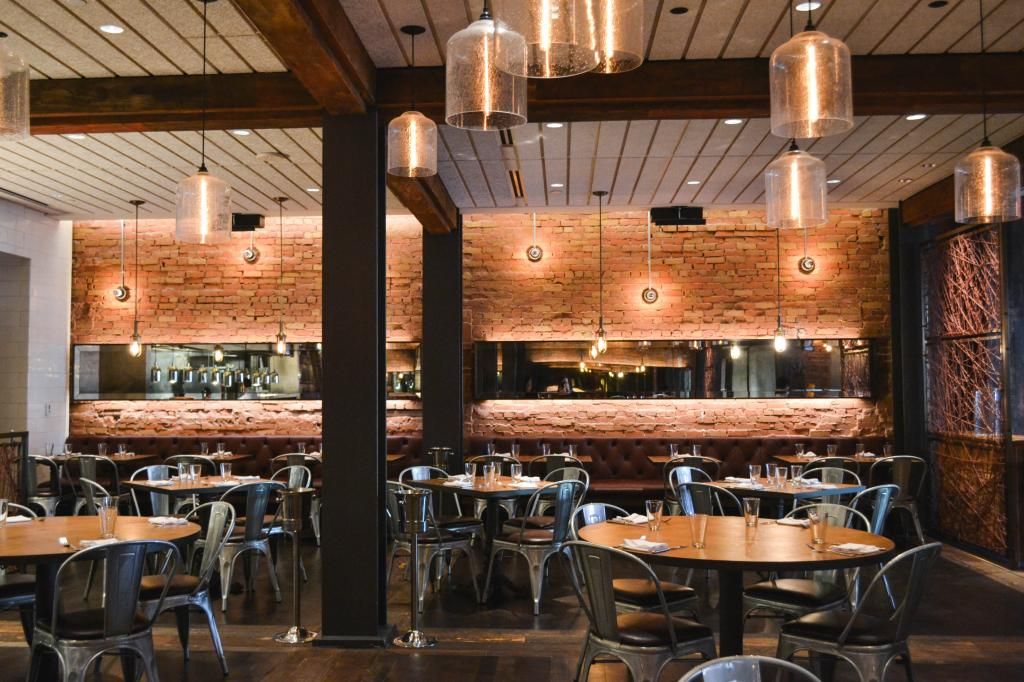 (I was too self-conscious to move around for better angles...so excuse the awkward column lol)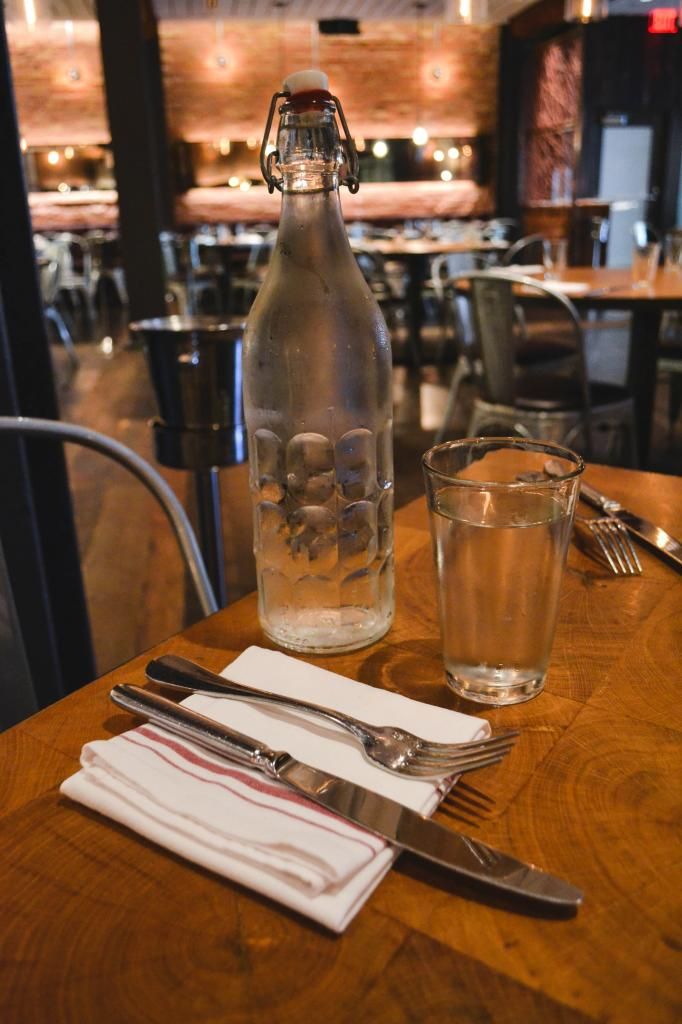 The details! Surrounded by suspended cylindrical lights, muted brick walls, and industrial-rustic chairs + tables, I could sit and contemplate life with my best friend all day long (with that pleasantly attentive service yes please). Actually we did stay for most of the morning, so I guess we were halfway there already.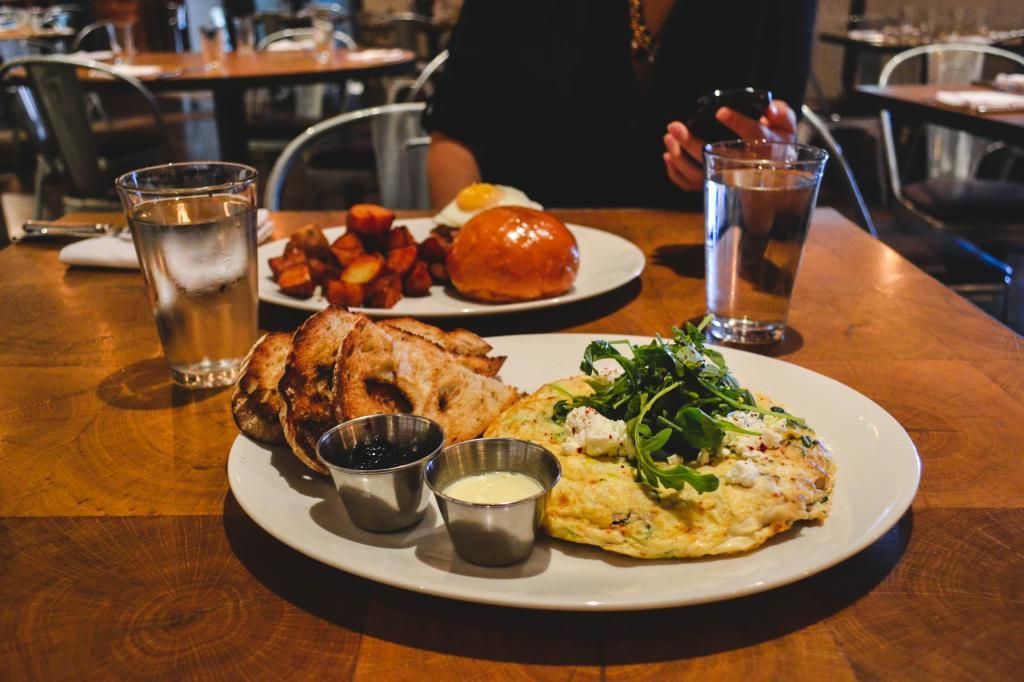 Egg White Frittata with toast (mushrooms, tx goat cheese, comeback creek greens) and the House Made Sausage and Egg Sandwich (chilies, sunny farm egg, skillet potatoes)
This picture really understates our portion sizes. My frittata was chock-full of mushroomy goodness and beautifully complemented by creamy goat cheese for a flavor punch. As for the toast + jam, CBD proved its ability in giving classics an elevated twist - the well-crisped skinny toast and light housemade blueberry jam were great side additions.
"CBD's kitchen is dedicated to making everything from scratch and sourcing ingredients from regional farmers and ranchers who produce small quantities, an impressive goal for a hotel restaurant that must offer three meals a day, seven days a week, to guests while also functioning as a destination for Dallas diners."
D Magazine
I very much respect places with open kitchens.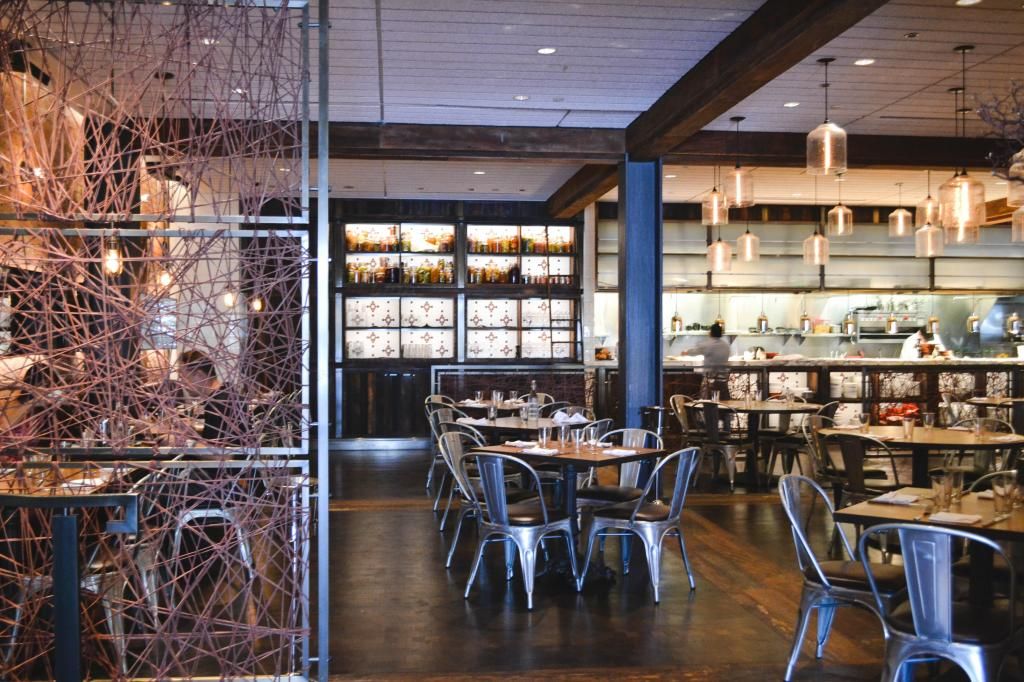 In light of its downtown location, the complimentary valet sealed the deal (that, and the bathrooms that were almost too fancy for me to handle).
Favorite restaurant in Dallas status? Check.
CBD Provisions
Brasserie, American (Trad'l), $$
1530 Main St.
Dallas, TX 75201