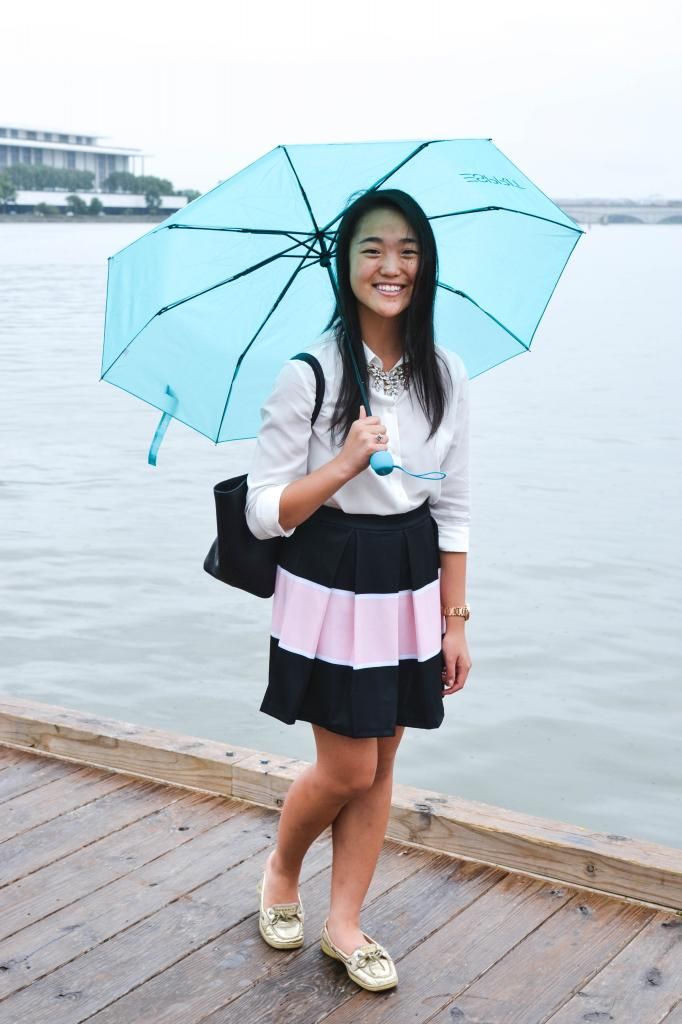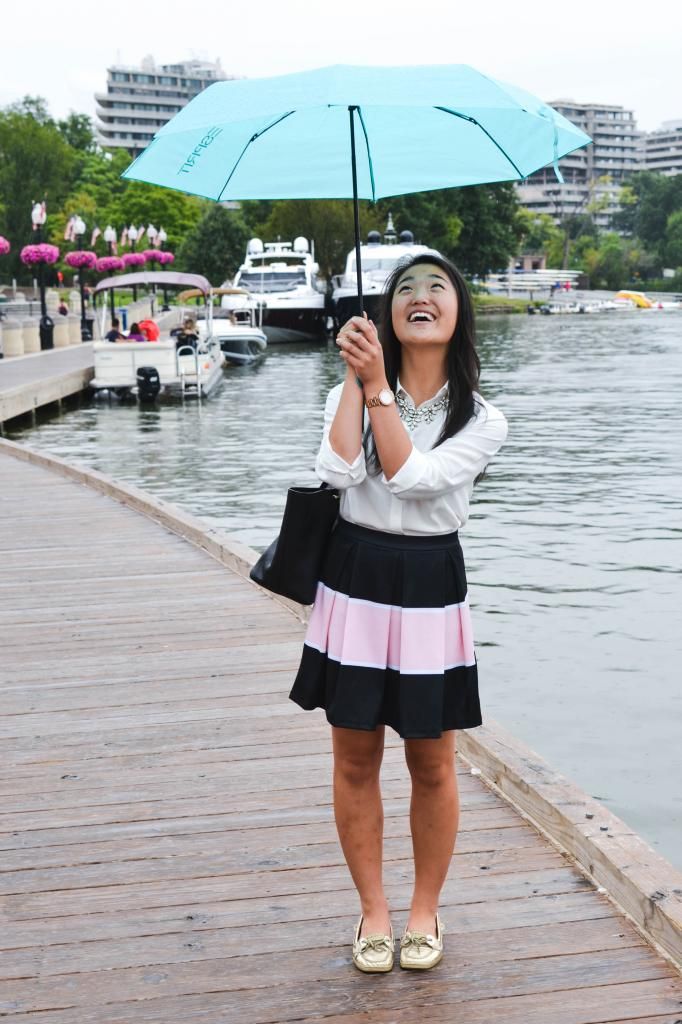 Uniqlo shirt
| Stradivarius skirt | Sperry shoes | J. Crew necklace | Kate Spade purse | Michael Kors watch
I feel like each yearly advent of the fall rainy season necessitates that I lose my umbrella, buy a new one, and then find my original one. That, and always wearing white on rainy days...but it's all gooood because now I have a cute umbrella whadupp.
Anyhow, my search for the essential closet staple shirt has also ended: an effortless slim fit, silky soft texture, and a variety of basic colors and patterns - all culminating in ultimate styling versatility.
That was just a fancy way to say this shirt is my jam.
Uniqlo, come to DC please.