...Now we here! (But actually, though.)
I love China more every time I go back. Personally, I've found that the beauty of Asian culture is that it becomes more beautiful with each successive step of immersion. The older I am, the more knowledgeable I become, the more of the world I see—the more receptive I am to embracing China in all its horrendously humid glory. But in all seriousness, I've learned to appreciate the lifestyle of a people shaped by extraordinary joys and hardships, both historically and culturally. It's really all about seeing how a country evolves after opening up to the world after centuries of isolation.
Honestly, when you truly seek to understand a culture so rich in history and deep in complexity, it will blow you away. Asian cultures assail the senses; there's just so much
more
of everything in terms of sights, smells, sounds, taste, and touch.
Culture is comparatively so much more underrated here in the States. At the same time, the US is beautiful i
n large part due to the plethora of cultures we have, but they're often diluted and overlooked by those who have yet to
realize that the American identity is made more whole through racial reconciliation and crosscultural respect.
Alas, it'll take time.
Meanwhile, here is the beauty of history. And ice cream.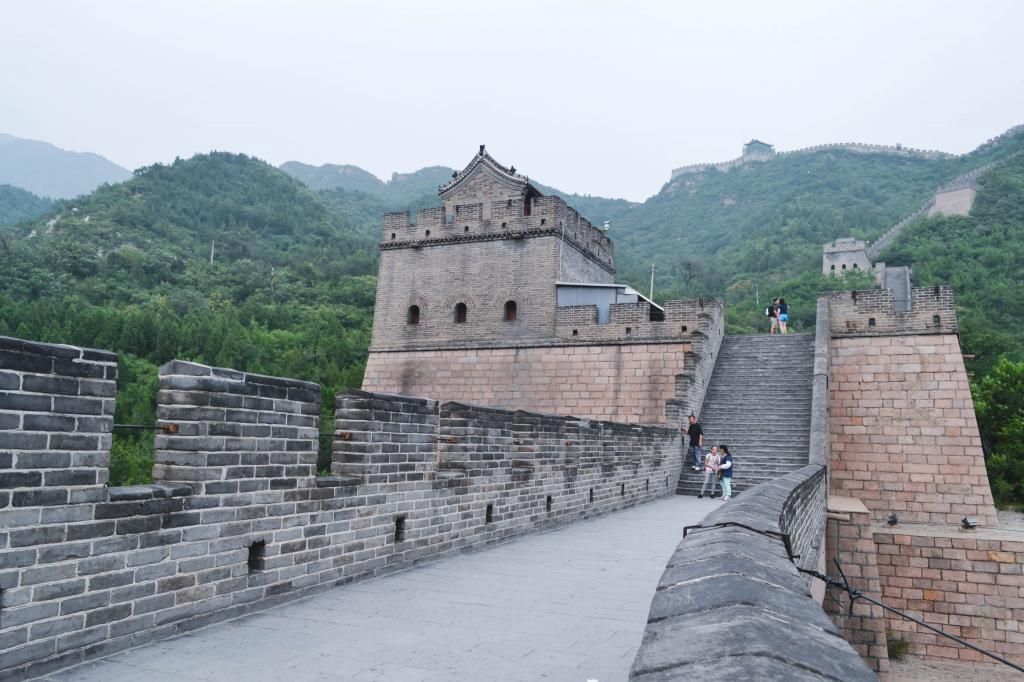 Oh look, the least challenging level of the Great Wall! (Yeah, we go hard.)


Hanging out at the Great Wall...literally (ohoho so clever).
I don't think words can express the feels that came upon seeing this sight (aka the bottom right portion of the picture) at the peak of a long climb.
Success never tasted so sweet - or refreshingly cool.
Hands down the most satisfying ice cream of my whole summer.
And of course, a selfie to commemorate ice cream well deserved a workout well done and history well preserved!

(I know you're wondering where the food is, but no worries, there will be many posts to come yessirrr.)