Though I wasn't sure what to expect, Chicago was just how I would've imagined it. Combine old school charm, a long-standing tradition of performing arts, and iconic architecture and you get the Windy City (thankfully with perfectly light and breezy winds in the summer). On a more social note, Chicago's diverse demographics and hearty signature culinary dishes (of course with
coffee companies
and
fancy places
too) to make up quite the quirky city indeed.
All in all, 'twas an excellent choice for a weekend trip. Chicago, hopefully we'll meet again some day.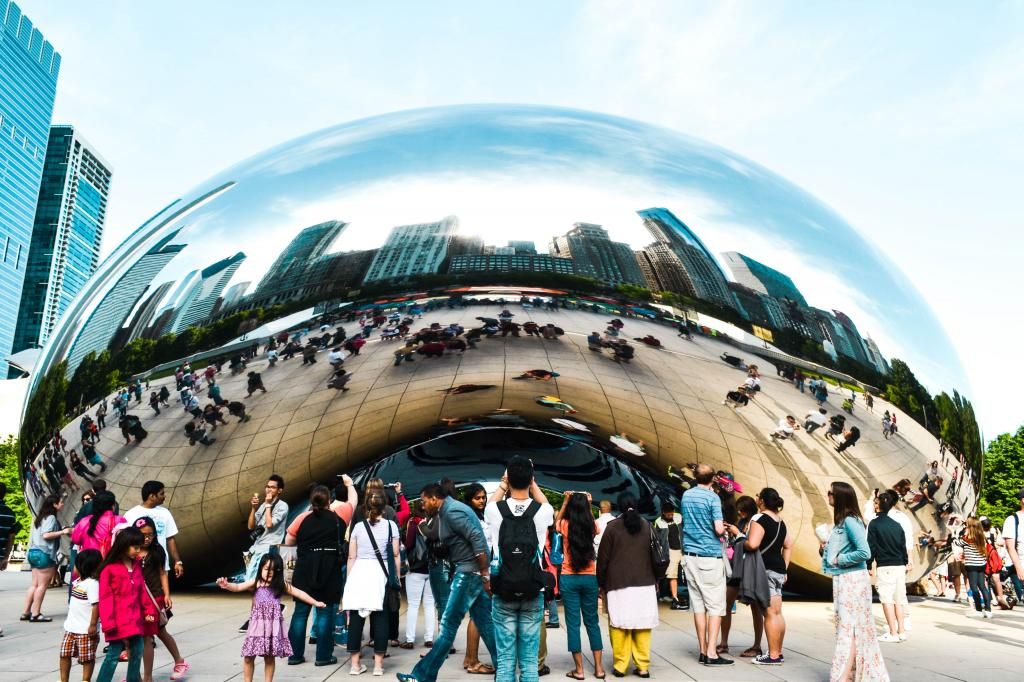 Cloud Gate // The Big Bean - Major props to architect Anish Kapoor for designing such a photogenic - er, I mean beautifully sculpted work of art that reflects the city...literally. Plus I love those clean edges. (But really, it's shiny and skyline reflecting - an ideal formula for pictures ammm I right?)
Crown Fountain - Iconic interactive video sculpture. Instant toddler attractor.
Even the interior design of the hotel felt so very Chicago-esque.
Hittin' the streets!
Millennium Park - aka where all the cool landmarks are.
Architecture tour along the Chicago River - The perfect relaxing start to the day. We took a boat ride down the Chicago River (which flows through the city) and listened to the tour guide elaborate on the foundations and evolution of Chicago architecture and design. Suffice to say, I walked out with a newfound respect for the history of Chicago and the endurance of the people's commitment to art.
Chicago Harbor // Lake Michigan - Walking alongside the pier gives such a sense of serenity.
Navy Pier - The morning was filled with beautiful view upon beautiful view.
Lake Michigan and more Lake Michigan!
Garrett - A classic Chicago popcorn company. I always thought popcorn smelled good - well, my life was a lie until now. And then for the addicting, artery-clogging signature Chicago Mix (CaramelCrisp & CheeseCorn) - I was a little hesitant at first on the mix of sweet and savory, but once I started...yep, all misgivings were washed away.
This probably needs no caption, but Giordano's deep dish pizza - my stomach about died.
Classy chess, Piet Mondrian, and Pablo Picasso - Though we were tight on time, I'm glad we made The Art Institute of Chicago!
Pretty roses at UChicago graduation!
Museum of Science and Industry